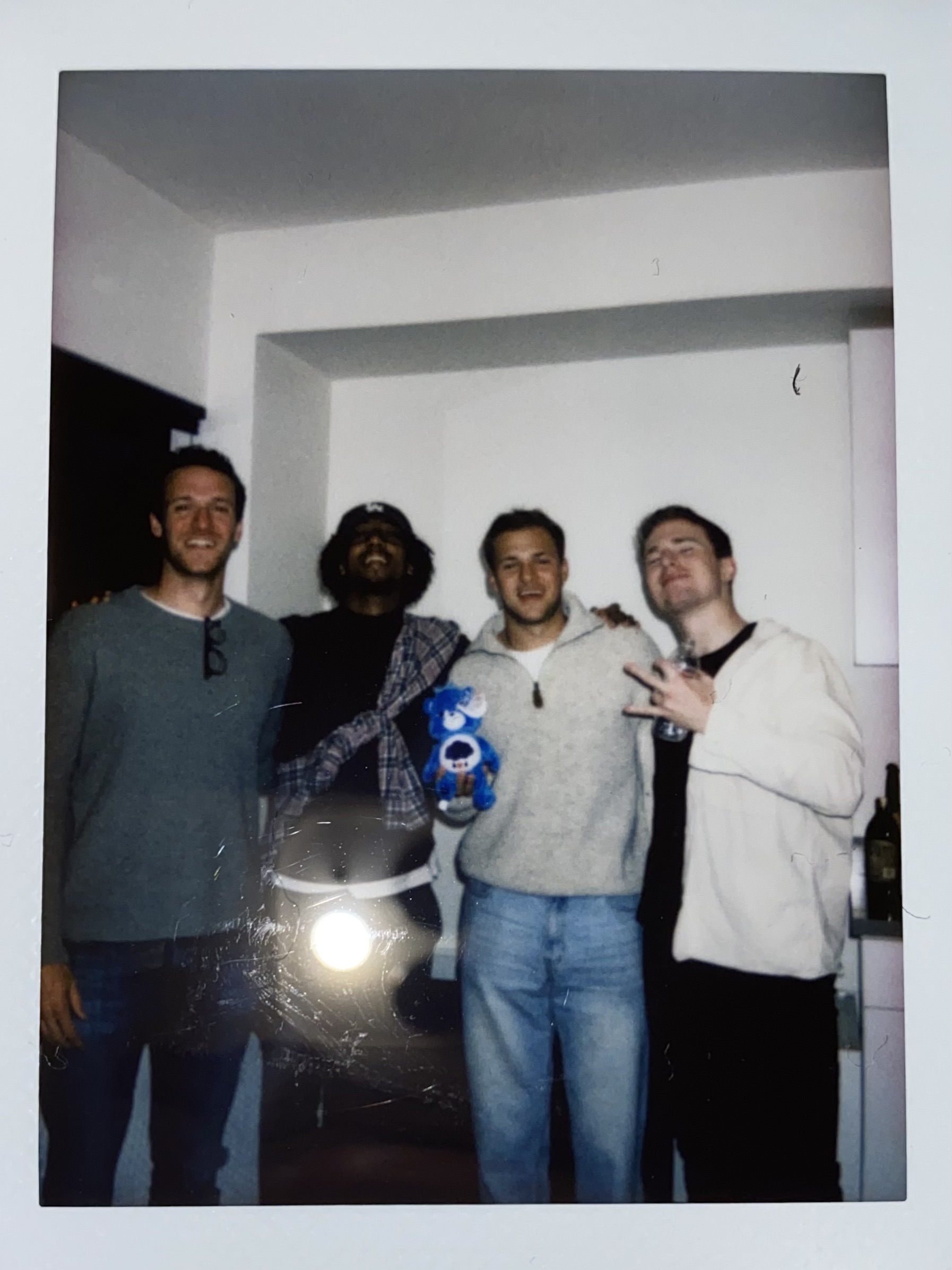 Minerva Chapter 7 | Final Semester
-

36 mins
A quick recap of what my final semester at Minerva looked like outside of academics. For me to remember and for you to enjoy.
I came out of this semester with plans for the future, respect for the past, and even more of an appreciation of the present. While I'm not exactly sure what I'm going to do with my life, this semester led me to a large amount of peace in a huge stage of uncertainty.
The puzzle that is my life is far from being complete, thank goodness. However, the small portion that was Minerva has finally come together in what was a whirlwind of a time that I will never forget.
---
January
After the COVID complications of the past semesters, I was used to my Minerva reality deviating from expectations. This time around was going to be similar to last spring: the plan was to make my way across the US to the west coast, eventually ending up in San Francisco where I would graduate!
I started my first week of classes in London. This semester I was taking an advanced deep learning class, my capstone course, and an elective finance class. My main priorities going into this semester were to write my capstone (essentially a dissertation), figure out a job after graduation, learn a lot about machine learning and the blockchain, and spend quality time with university friends before the journey came to a close.
The week passed quick, I said my goodbyes to family and friends in London, and then set off on my next adventure. The first stop was, as you might guess, round 2 in New York City.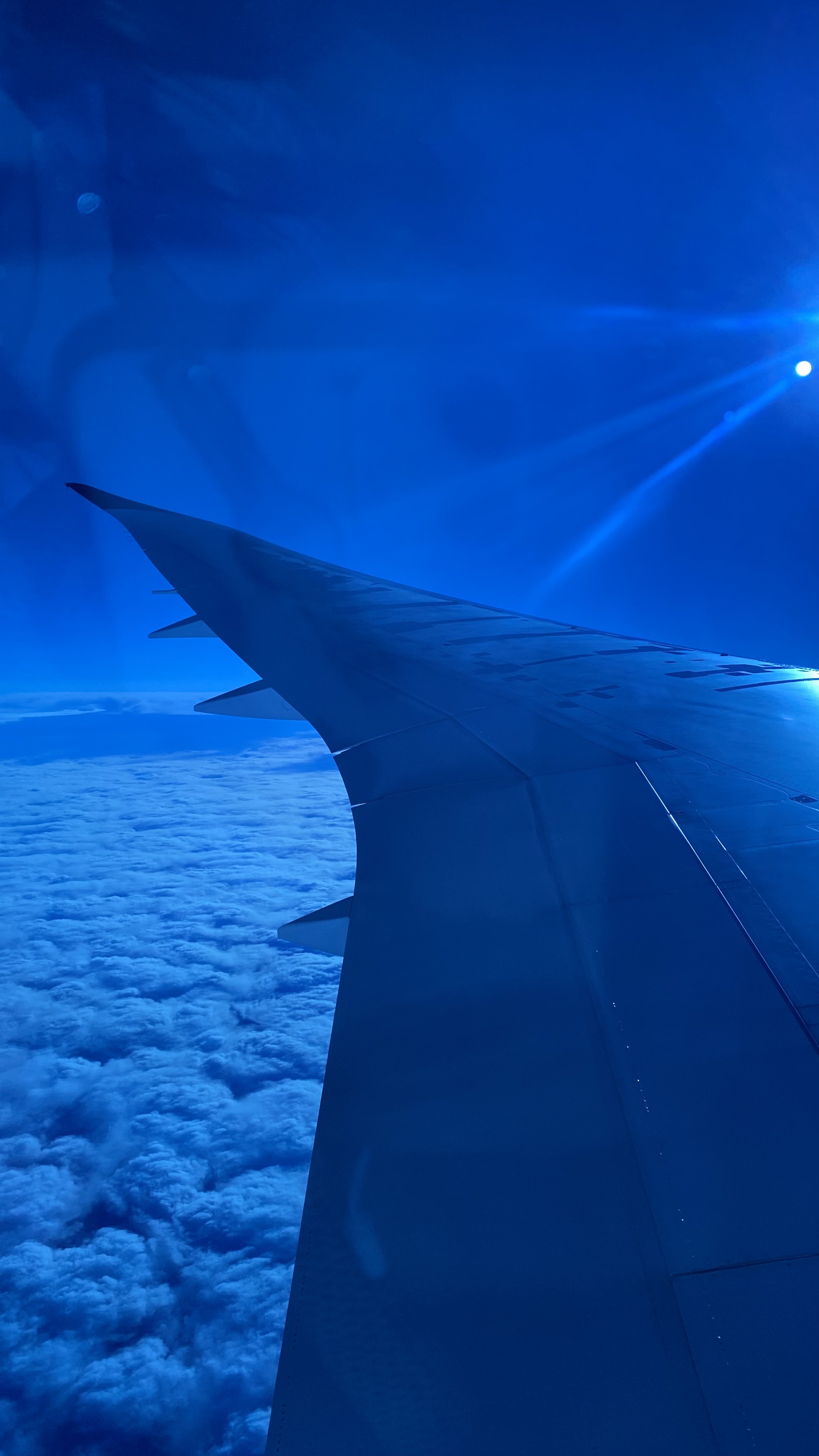 Jetsetting across The Pond to NYC.
I was staying with my sister for the first week and then I had plans to head up to the Upper West Side to see my Columbia friends. The first night I arrived I headed straight to my cousins to celebrate his new job offer. It was great to be back!
New York had a different vibe in winter, but I still loved it. Bundling up in big coats, appreciating the snow, and seeing the city lights for more hours of the day was pretty cool. Those first few days my sister took me out to see some of her friends at various exclusive bars, I ate some delicious food, and reconnected with some old friends.
Unexpectedly, however, my sister's roommate decided that I had over-stayed my welcome and didn't want me in their pull out couch in the living room shortly after my arrival. I had to swiftly find an alternate place to live. Not to worry though, the first person I messaged was Eli, a long-time friend I had met at a Barcelona tennis camp at 13-years old.
Eli is a legend. He is one of the most hospitable, honest people I know and I am super fortunate to have stayed in-touch with him over the years. He's been to my house in London, whenever I've been in New York I've reached out to him, and we weirdly have had some overlapping holidays together around the world. Eli invited me into his family home at a moments notice, which is where I then stayed for the remainder of the week. We had some really funny times together.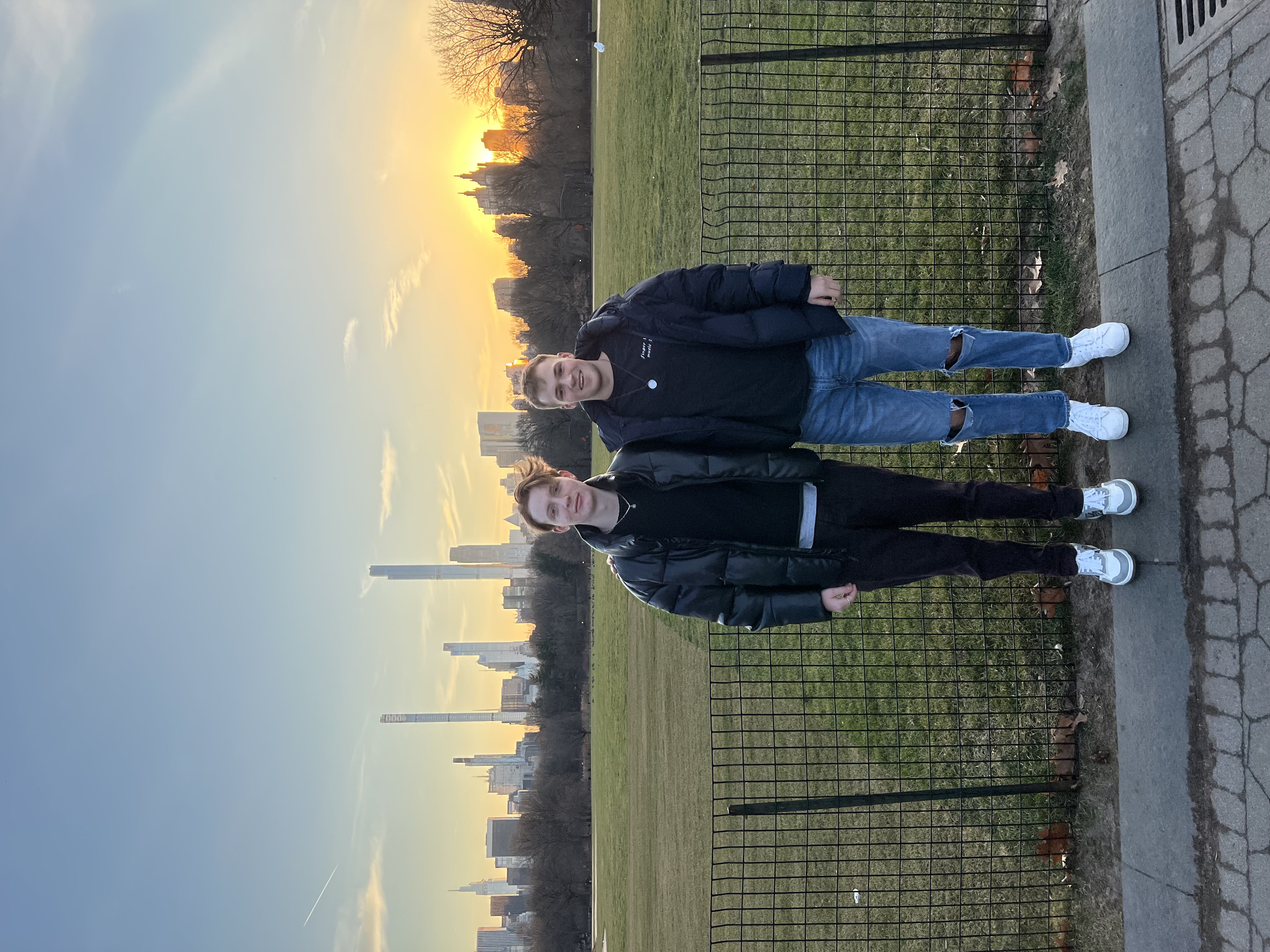 Eli and me in central park on a cold winter's eve.
Between various dinners, visiting some of the bars that Eli's family runs, and some goofy times flying my drone around, it was quite the week. My English friend Felix was also in town for a bit, so I met up with him for some food & drink, the Milk Bar, and checked out Times Square (yes, we like being as touristy as it gets).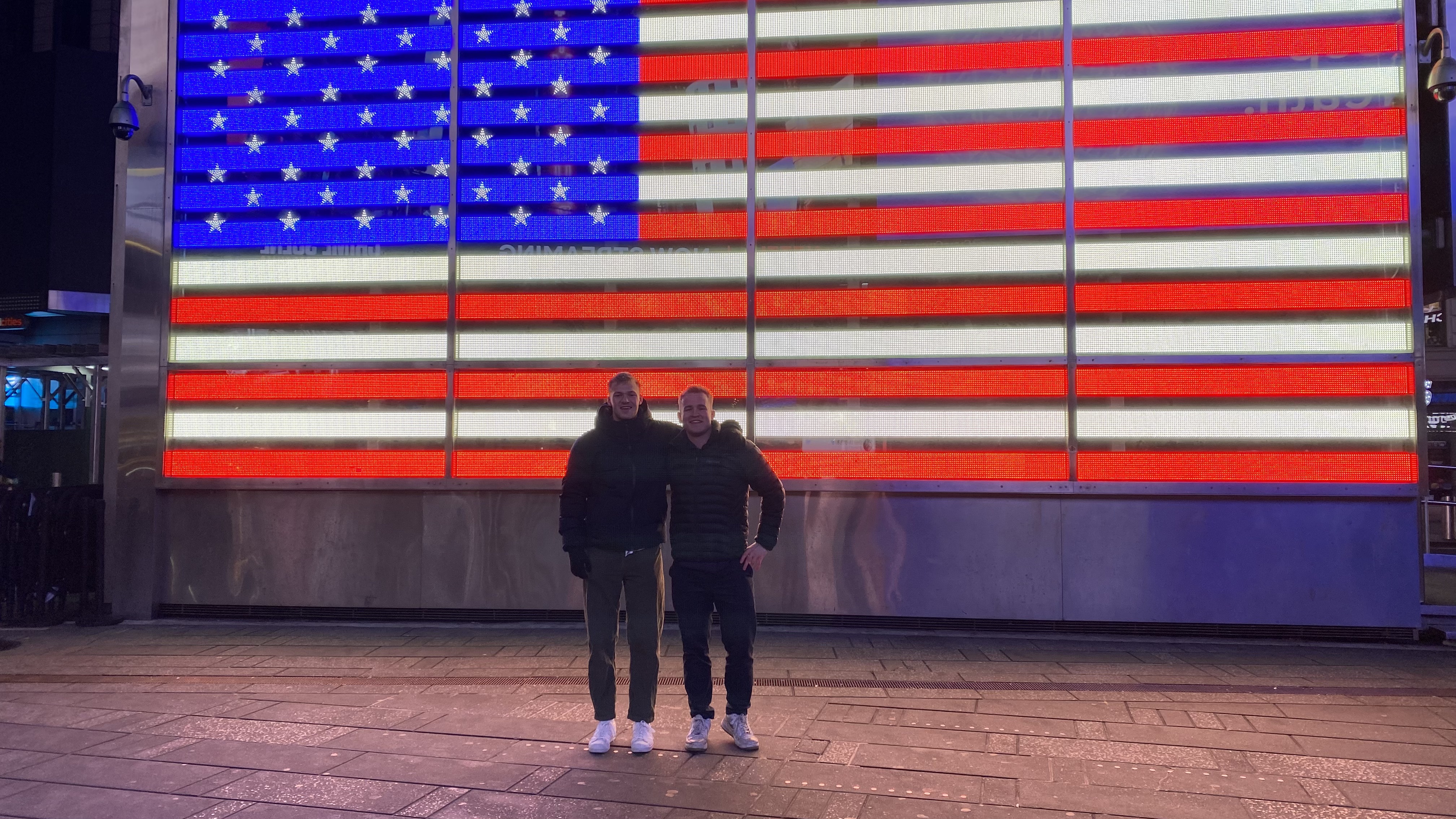 Felix and I in 'Murica. The Big Apple was treating us well.
My week with Eli swiftly came to an end. The travelling was already taking its time-warping toll as I was whisked along to the next group of friends. Ayo, Nico, and their Columbia mates hosted me up on the Upper West Side for this next portion.
As with all long-time friends when you haven't seen them in a while, they want to show you a crazy time. And oh boy, it was. I think we went out and did something every night of the week, and in my down-time I was dashing around Manhattan seeing other friends in the city. On top of that, I was taking my Minerva classes and had various job interviews at the same time. I don't know if how busy I was or lack of sleep somehow relaxed my nerves or something, but fortunately both of the first round interviews I had for future opportunities that worked out came from this hectic apartment.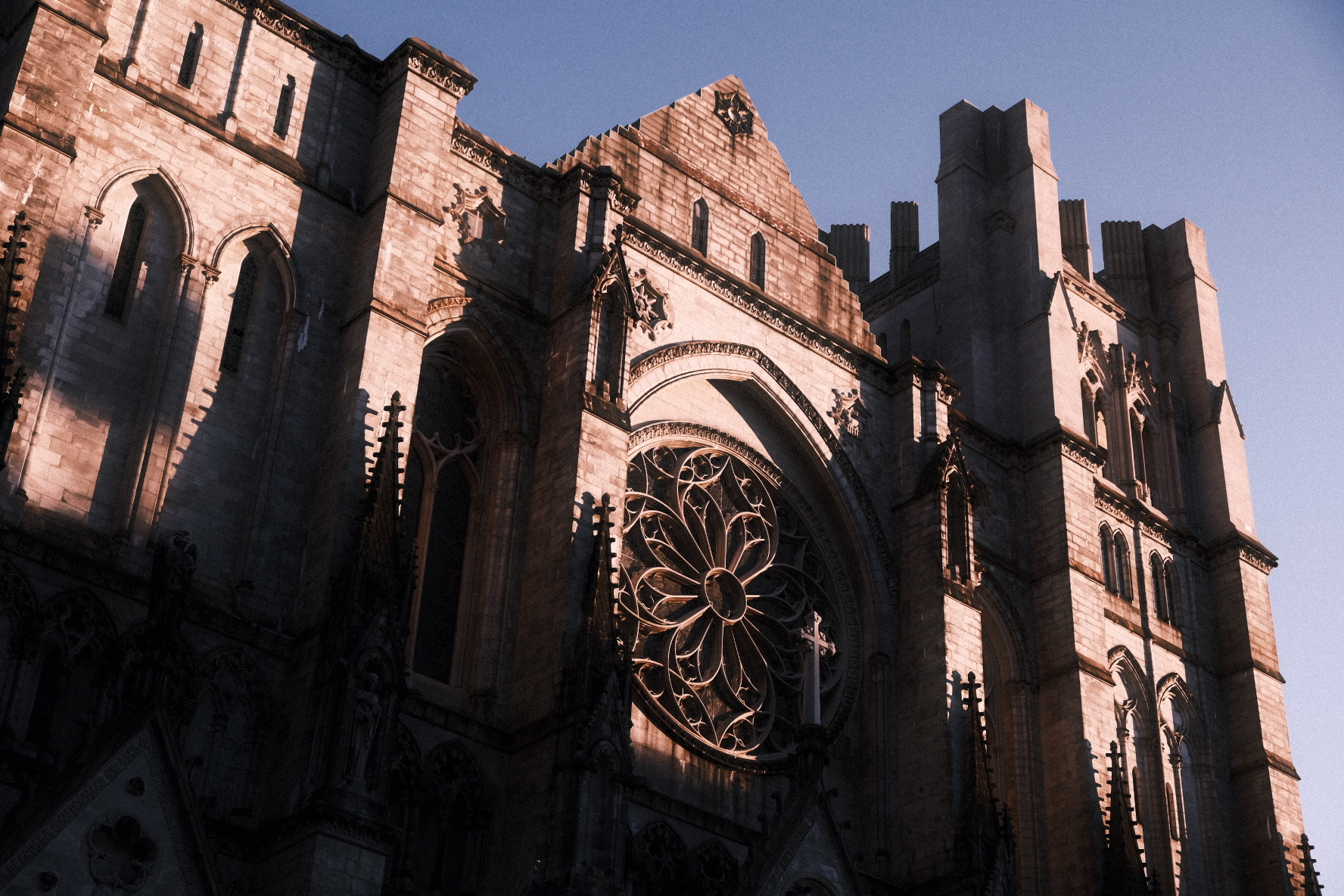 Columbia is a beautiful campus.
By the end of the week, I had a good picture into what Ivy League University life as a Senior might have been like. I went to a fraternity party, hung out with a lot of cool people, worked in a campus library, strolled through parks with friends just to catch some fresh air, ate at the local sandwich shop (Milano's – I highly recommend if you're ever on Upper West Side), and woke up in the morning with not enough sleep but energy to start another memorable day.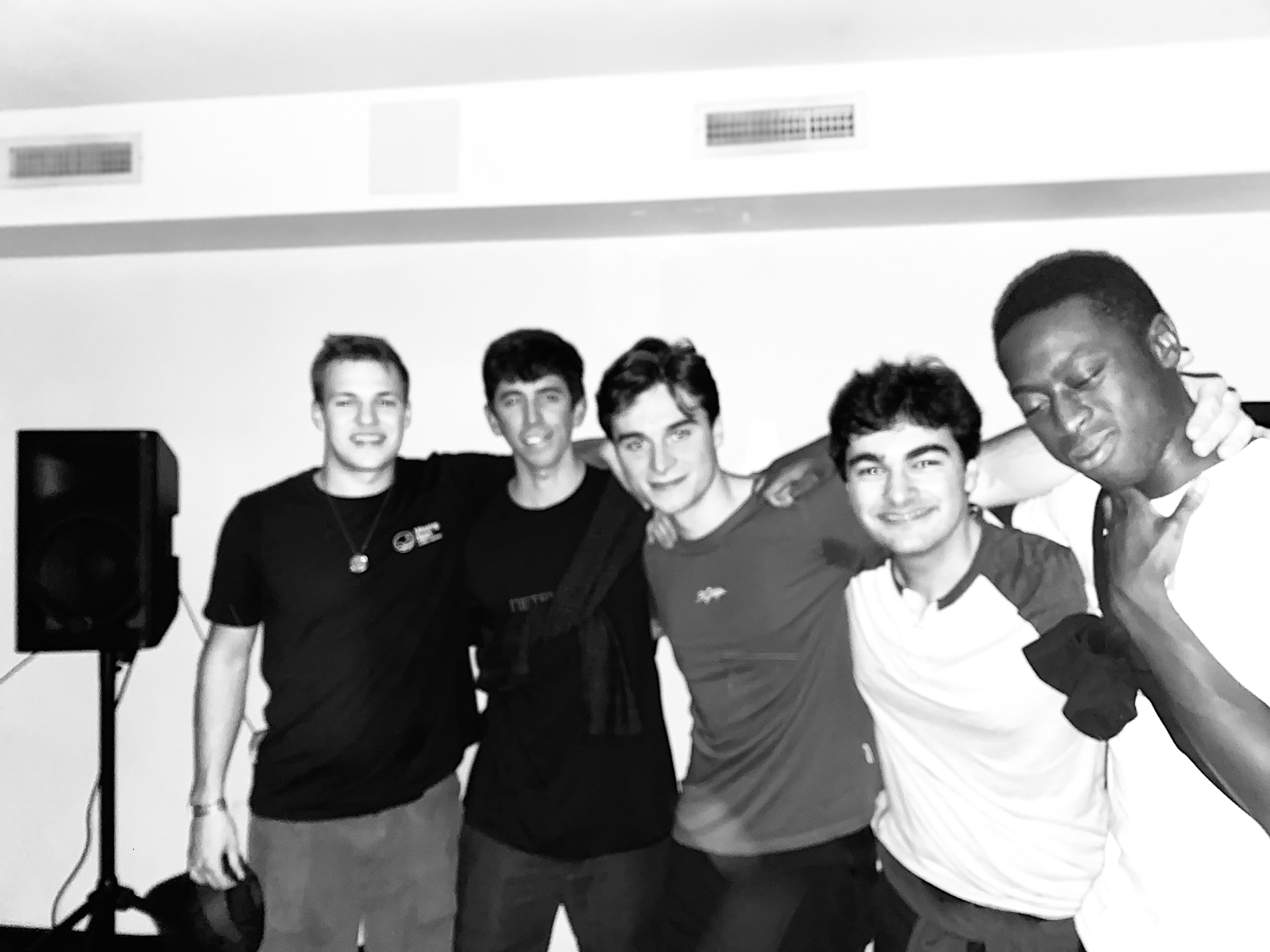 I can't thank this group enough for letting me crash with them.
My final NYC pitstop was my cousin's for a couple nights. Michael had moved to the city from Chicago recently and was still exploring the city with as much energy as the newbie that I was. We went to the Edge for a meal, ate at a really cool Russian restaurant, went to a Two Friends concert at Terminal 5, got caught in a snowstorm, partied on rooftops without a care in the world, and finally… my time to leave arrived.
After such a fun couple of weeks in New York I knew I needed to come back to the city for more. I am a person with a lot of social energy, especially at this stage in my life. Hence, the city was perfect for me. It was full of endless unique experiences, even walking down the street and people watching was a stimulus – and I loved it. From that point forward I thought I should live in NYC as a new grad. I just had to get there somehow. It was a bitter goodbye to the life I thought the future might hold.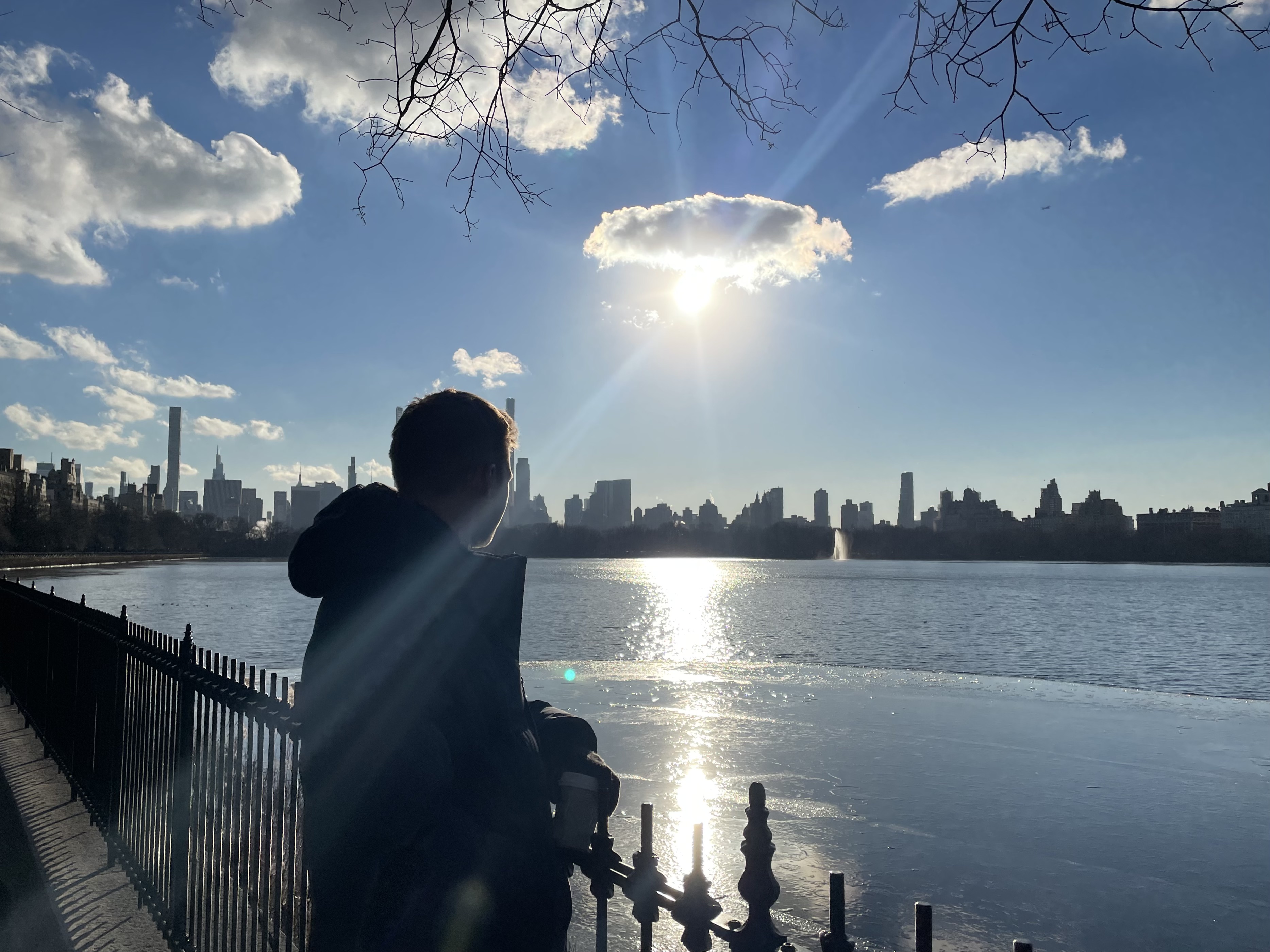 Cheers NYC. Until next time!
February
So, I woke up early the morning after the concert to get on a plane to Costa Rica. As I hopped into the taxi to the airport I read my phone, only to find out my brother was not happy. He had seen me at this music concert and other venues and thought I would be a COVID threat to him and his friends staying at the house he was already at in Costa Rica. It was bad news. Where else was I meant to stay? I was already on my way to the airport, had extended my stay enough in NYC and said goodbye to my friends who had taken such good care of me. It was a problem to be solved when I arrived. My brain was slow, it was 5am. Give me a break bro.
So, with Pura Vida on my mind, I hopped on the plane from JFK to San Jose, Costa Rica. I had a short layover in San Jose before taking the small propellor plane across the country to Santa Teresa again. Trenton and I both had decided round 2 at Santa Teresa was needed. The first trip the year before was so memorable and had been so accessible, COVID-free, and relaxing, it was a no brainer. The only difference was that this time we wouldn't be driving a manual car through the jungle for 4 hours without either of us knowing how to drive manual. Even the tiny propellor plane was less sketchy than that.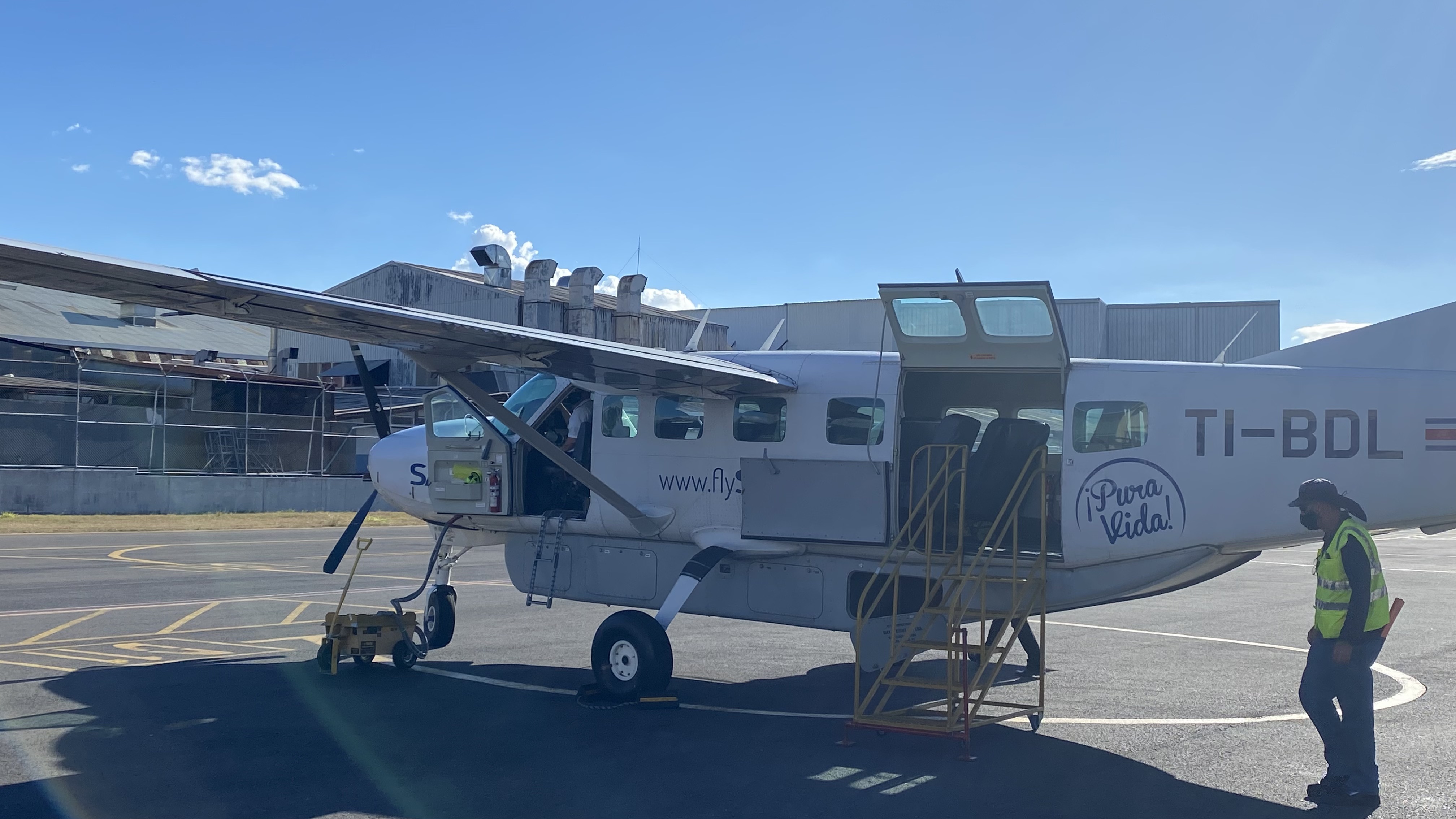 The propellor plane of 10 seats you take from San Jose to Tambor :)
Mid flight, a notification arrived. Somehow my phone had internet service for a short blip, and the number associated with Booking.com popped up. A bed at a hostel by the name of The Slow Monkey had been booked for me. Was this my brother? Surely not. No, it must be. He had booked me a stay at a hostel for 3 nights for me to quarantine outside of the house where he and his friends were staying so I could incubate the COVID I may or may not have from the NYC nightlife scene. And it was called Slow Monkey. Oh no.
I took a taxi from the landing strip down the dusty, familiar roads in the mountains above the sweet little Santa Teresa. And eventually pulled up at Slow Monkey, just a short walk from where my brother and his friends were staying. The hostel was nestled above a supermarket. Dragging my bags up the stairs, I arrived to an empty front desk, a small fan blowing in the corner of an eclectic outdoor living room, and a man sweeping the floor at the back towards a kitchen-looking area. Here we were. He said 2 things to me over the 2 hours I waited for the owner of Slow Monkey to come back from his lunch break: 1) Hola, sit here. Beckoning to a nearby stool. 2) Oh, you like the coca? I give you good coca if you want…! Damn, I was in for a treat.
For an extraordinarily expensive price (all of the other hostels were booked) for what a place without hot water, limited air conditioning, and full of pot smokers gets you, I moved into the Slow Monkey and met some other travellers for three days that I will truly remember for the rest of my life. It was actually just a crazy experience.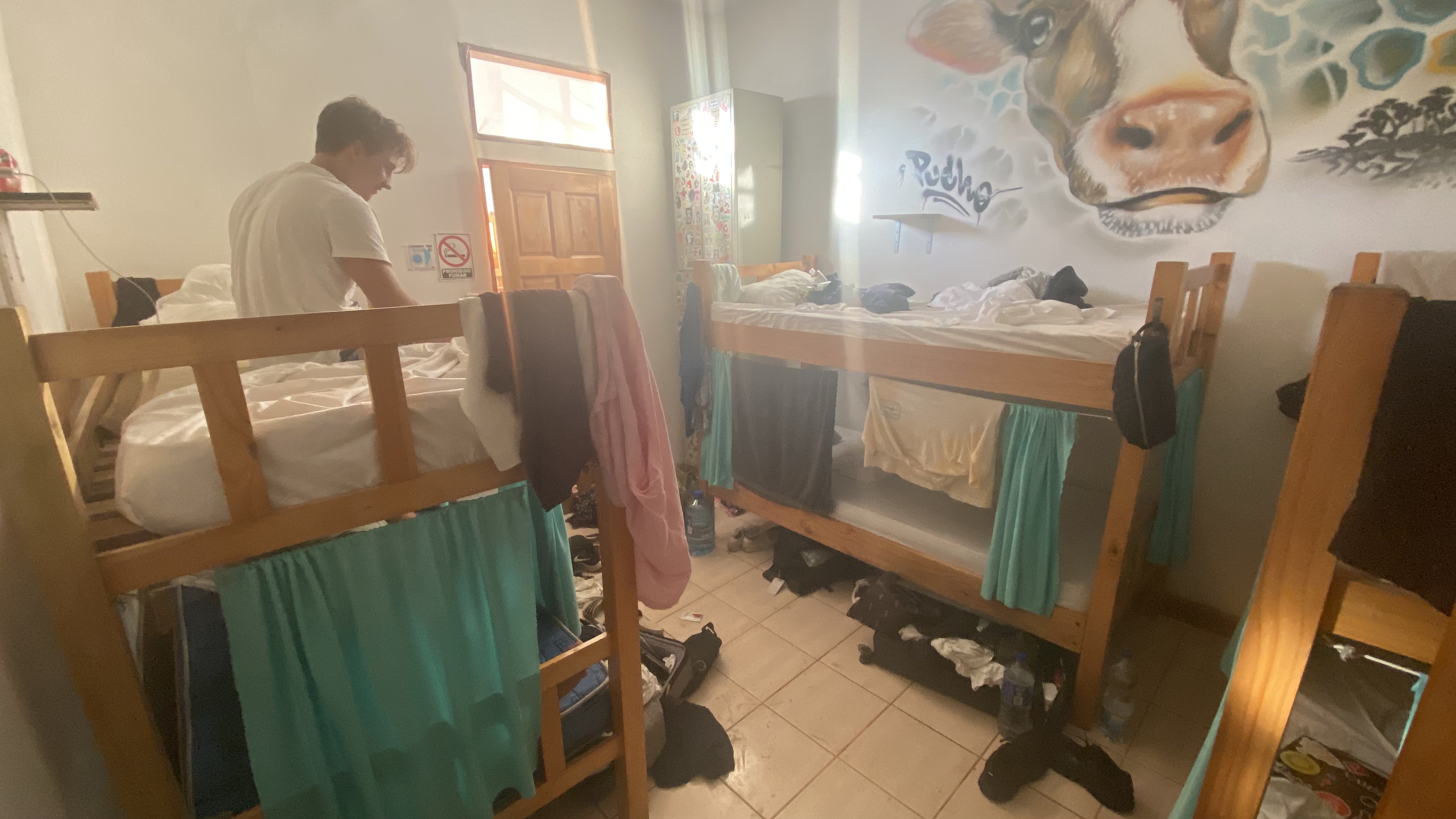 My room at the Slow Monkey. A new Swedish friend sitting on the upper bunk.
Taking a second round Palantir interview from the Slow Monkey, where jungle tunes played 24/7, was a tough time. But I did it. I also sat at a table full of extremely high hippies while learning about transformers (no, not Optimus Prime; the deep learning topic). Besides that, I tried to get to know people. I met a 30 year old Brazilian man with a massive scar across his stomach from a car accident 10 years prior. He worked on oil rigs and owned a small hostel outside of Rio de Janeiro. He invited me to visit whenever. I met 2 Swedish lads on a gap year that invited me skiing in Are. I met an older American woman called Brie just living her life, and a bald French dude who was a Venture Capitalist and loved talking about crypto with me. It was actually a new family – who needed my brother and his friends?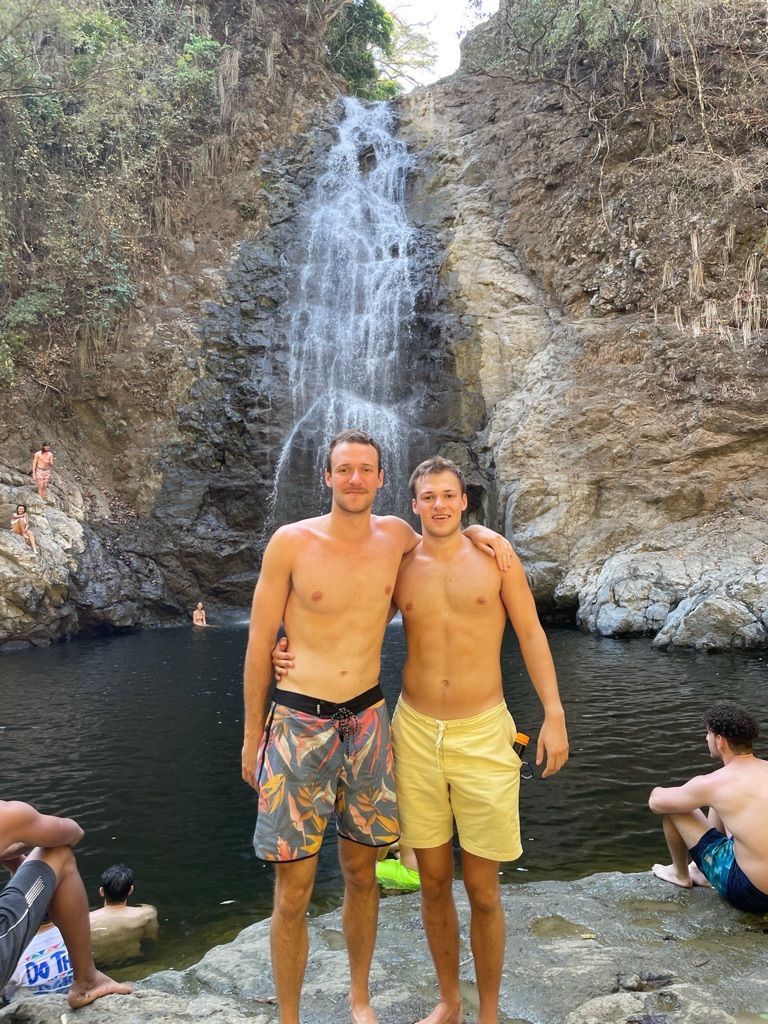 Eventually the brothers reunited for another round of Santa Teresa.
Once away from the Slow Monkey, Santa Teresa mode took over. This consisted of a morning surf, swim, or run along the beach, followed by some sort of work whether it be coding a neural network from scratch only using NumPy, or sitting through a boring finance class learning about discounted cash flow modelling. The first week was with my brother and his friends, and the next with my family. Everyone had come for a holiday! We ate amazing food, lit up some bonfires, went to a jungle rave, surfed, explored waterfalls, and I took plenty of drone videos.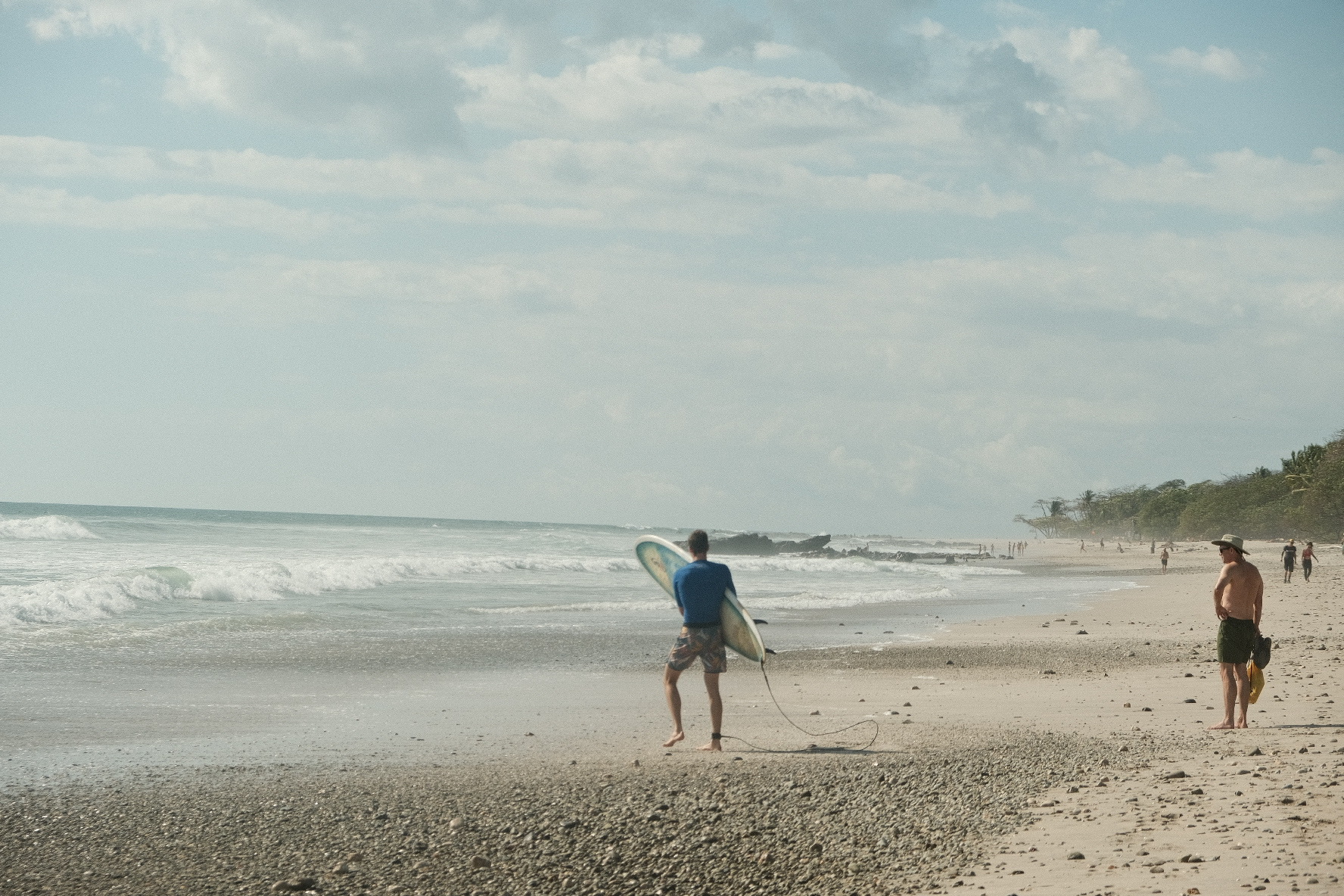 Damn Costa Rica is beautiful. My Dad saying bye to my brother before he goes surfing.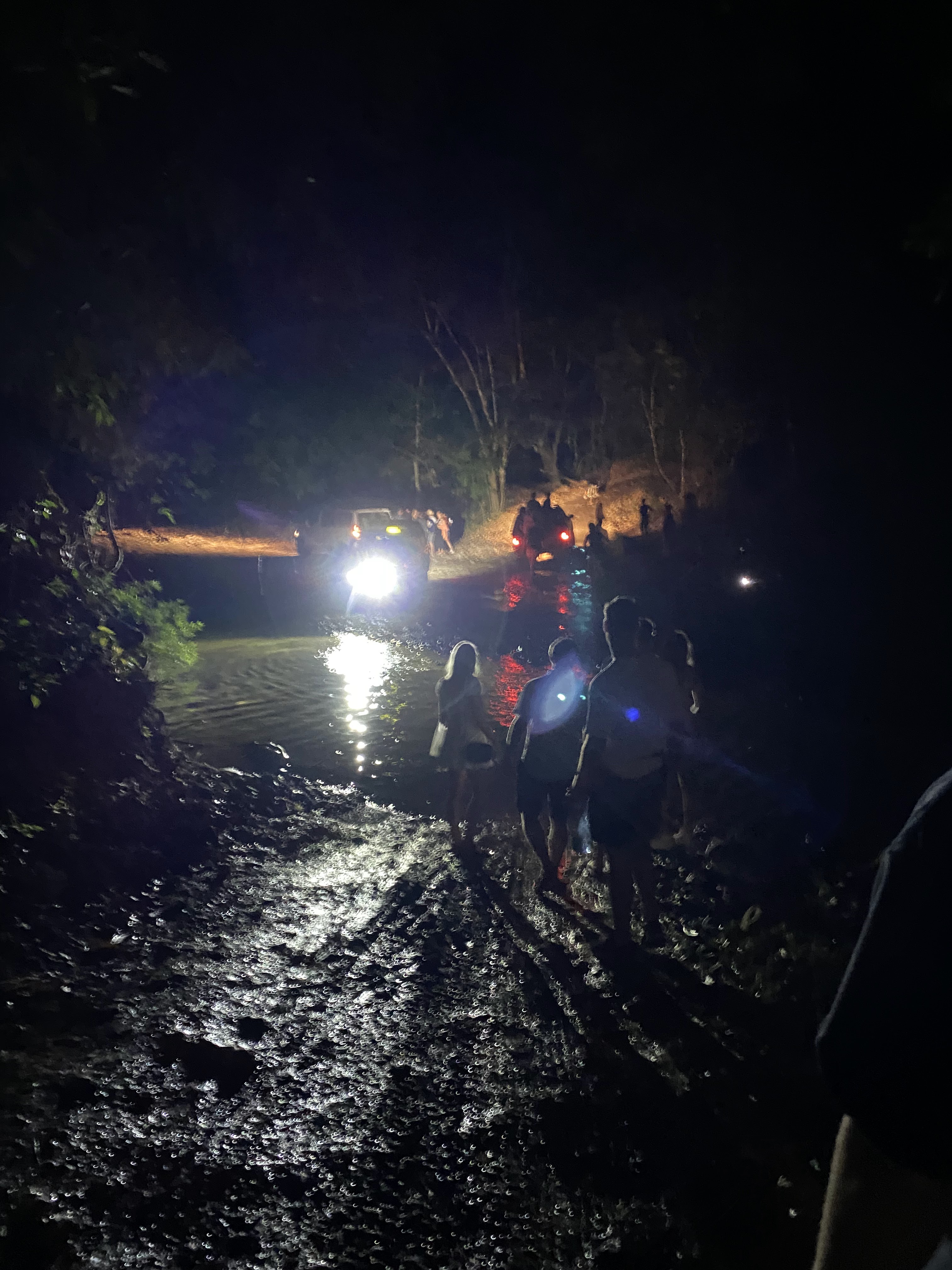 To get to the jungle rave, you had to hop out of your taxi, take your shoes off, walk through a swamp, and then put your shoes back on. Great!
It's not necessarily the beauty of Santa Teresa that makes this place special. It is the people you discover it with. And this time, like the last, exceeded our expectations. We had such a great time as friends and family, I met so many cool people, and simply celebrated life. I also heard while I was in Costa Rica that I had been accepted to a program called HackNY. It was an opportunity to live in NYC over the summer, work for a start-up, as a software engineer, and spend time with a cohort of roughly 20 other passionate students! While I had thought this opportunity was more for current students and not upcoming graduates, I applied anyways and it felt so great finally being accepted to something. While it didn't solve my long-term uncertainty for a full-time job after university, it would give me a foot in the door for the tech scene in New York. I was ecstatic, and it only got better the more I learned about the program.
That final week of Costa Rica I got to speak to an organisation that was willing to host me as their fellow. Once accepted to the program you go through a matching process, and this was my first chat. I had expressed interest in Web 3.0 technologies, so my initial attraction was to connect with a start-up that worked in the space. I was so so lucky. This organisation was PleasrDAO. I had heard of it before but didn't know the details. It was insane. PleasrDAO is well… a DAO (Decentralised Autonomous Organisation), and does the coolest sh$t. They are a collector DAO, but have a small engineering team I was meant to intern under that builds out revenue models for the exclusive assets owned by the DAO. This includes the unreleased Wu-Tang Clan album Once Upon a Time in Shaolin, the original Doge photograph, and other incredibly unique assets. If you want to learn more, definitely speak to me. My chat with the two other engineers who had also previously been HackNY fellows went incredibly well, and from then on PleasrDAO fell into my life. This was a pivotal moment and I think it will continue to be for a long time. More on that later.
About midway through the month, it was time to leave. Although it wasn't the end of the travels. ETH Denver, the biggest crypto conference in the U.S. was the next week and my brother and I had been accepted. So, we flew with my Dad to Denver. Unbelievably, PleasrDAO was hosting an event the first night I was there. I travelled across the city to meet all of the members who were hosting the event. Just as I thought, everyone was dope. I couldn't believe 2 weeks before I hardly knew what PleasrDAO was, and now I was going to be their intern. It was an amazing feeling.
The conference was an insane weekend. Again, I met so many intelligent, curious, social, successful people all working in the Web 3 space. Old friends were there too, and even some people from Minerva, so I got to spend time with them as well! Given the bull market at the time, cash was flowing – at every party there were all sorts of free things. deadmau5, Tiesto, Steve Aoki, and The Chainsmokers all played concerts with free entry at various clubs in Denver across the nights. I spoke to loads of developers at each of the booths, learned about new projects in the space, and saw a lot of really sick art. We even got to hear from the man himself, Vitalik Buterin.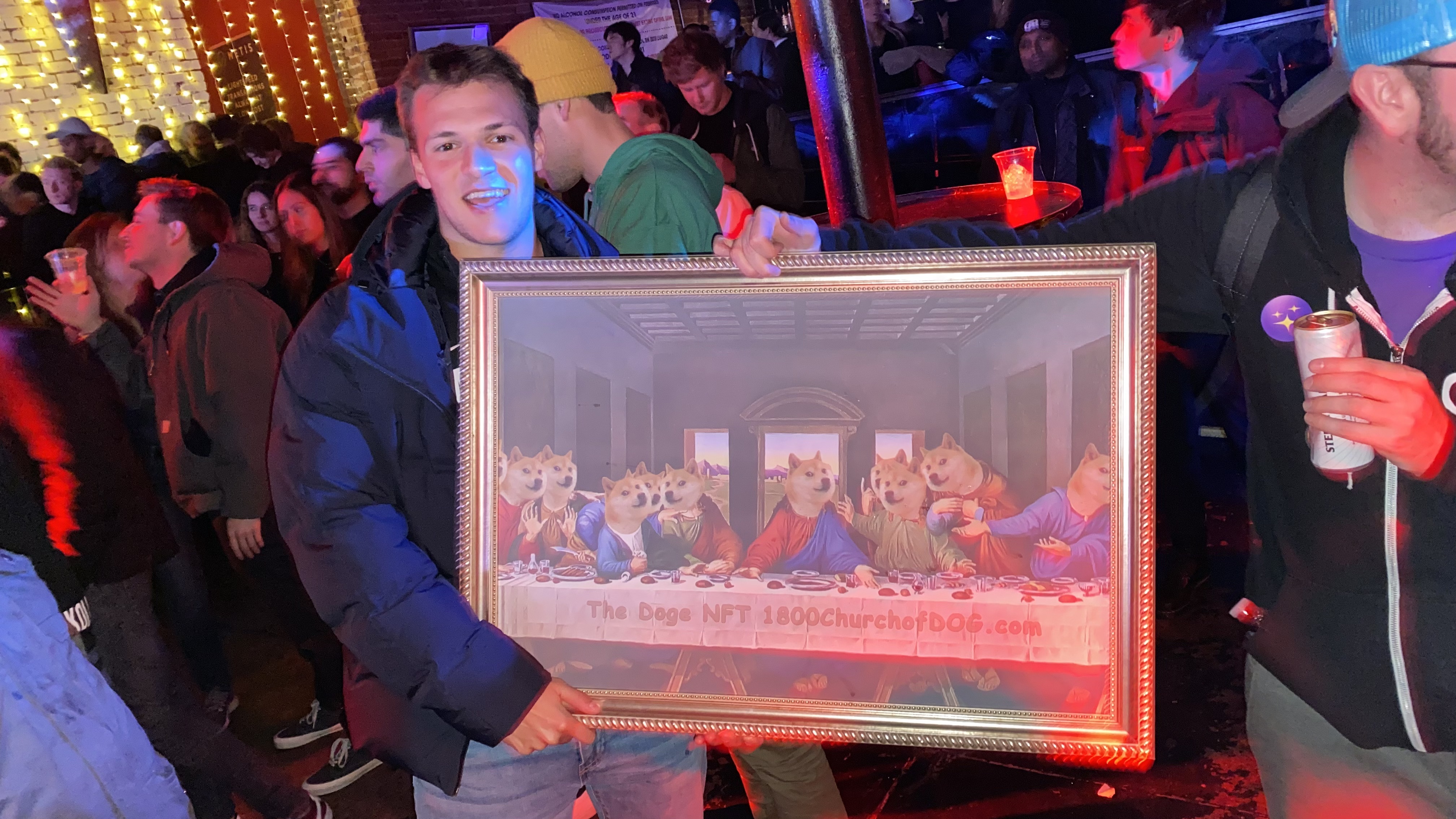 The night I met PleasrDAO for the first time. They brought me out and took a photo of me with this Doge last supper. So great.
From Denver, we headed up to Aspen for a few days of seeing relatives and skiing. My Dad's family lives up there, so we had accomodation, good vibes, and made some awesome memories. Family time is never enough.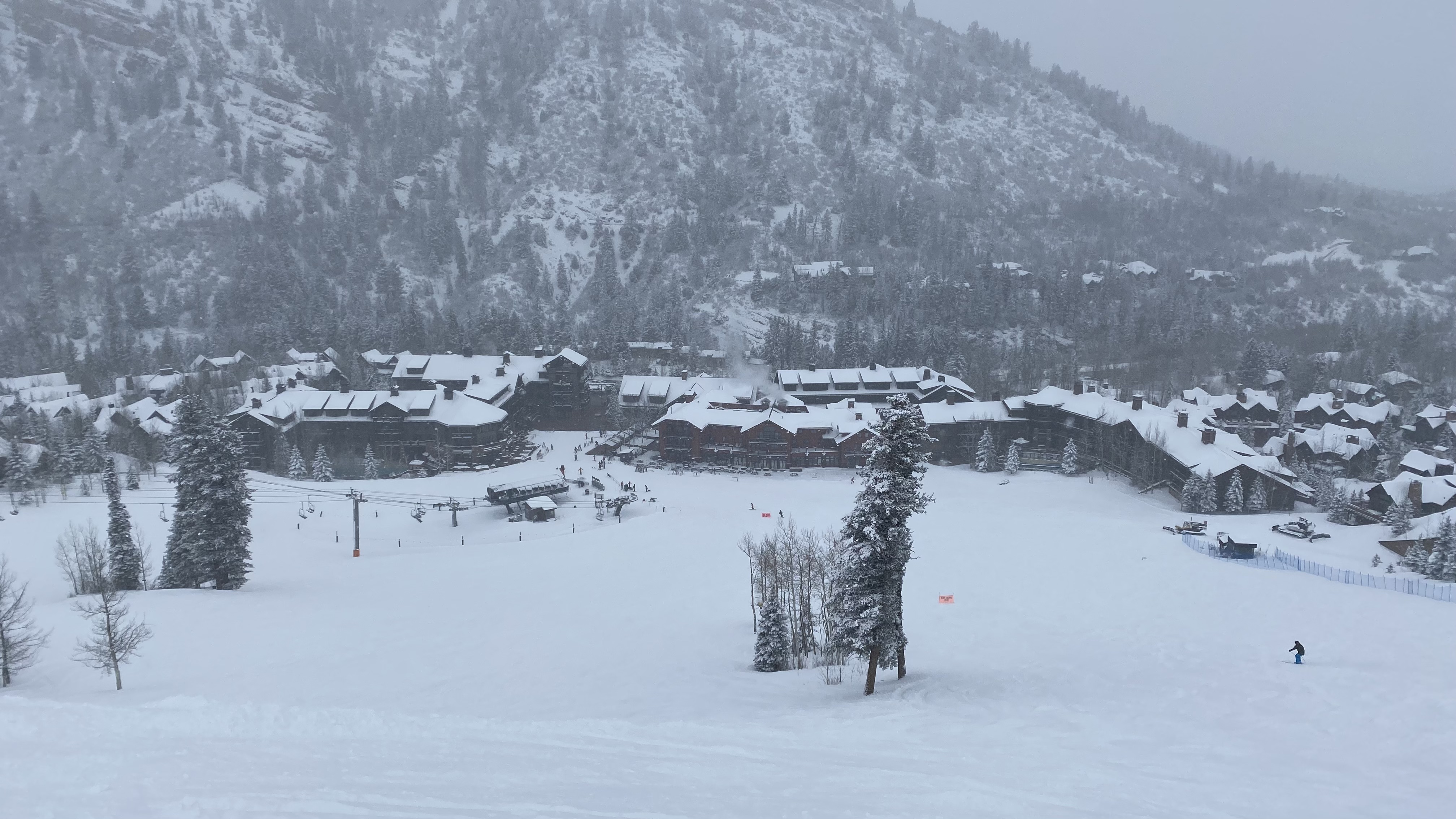 Aspen Highlands. Had some sweet snow those days. Such good skiing.
As February came to an end, so did my travels. It was time to get back to the Minerva ecosystem for one last hurrah. All of my friends were in San Francisco, so after a 4 hour drive back from Aspen to Denver, the next morning I took a flight to SFO, saying goodbye to my brother and Dad. As they walked away with their suitcases and I waved into the distance I realised something: the next time I would see them would be graduation.
March
The next three months in San Francisco, with some short travel to Las Vegas and Mexico in the middle, went by fast but were so so much fun. Fortunately, there were some distinct shifts in the vibes across the three months which helped me keep my memories of each moment discrete from the next.
In March, my plan was to live in a hacker house I was accepted into. The idea was for 8 students and recent grads to live together, work on projects, and enjoy the tech hub that is San Francisco. None of us knew each other before moving into a 8 bedroom apartment on Nob Hill together. I was excited: I would get to meet new people, live super close to my friends who were primarily in the Minerva dorms (it didn't make sense for me to do the dorms given I was 2 months late to arrive in SF), and hack away at some personal projects.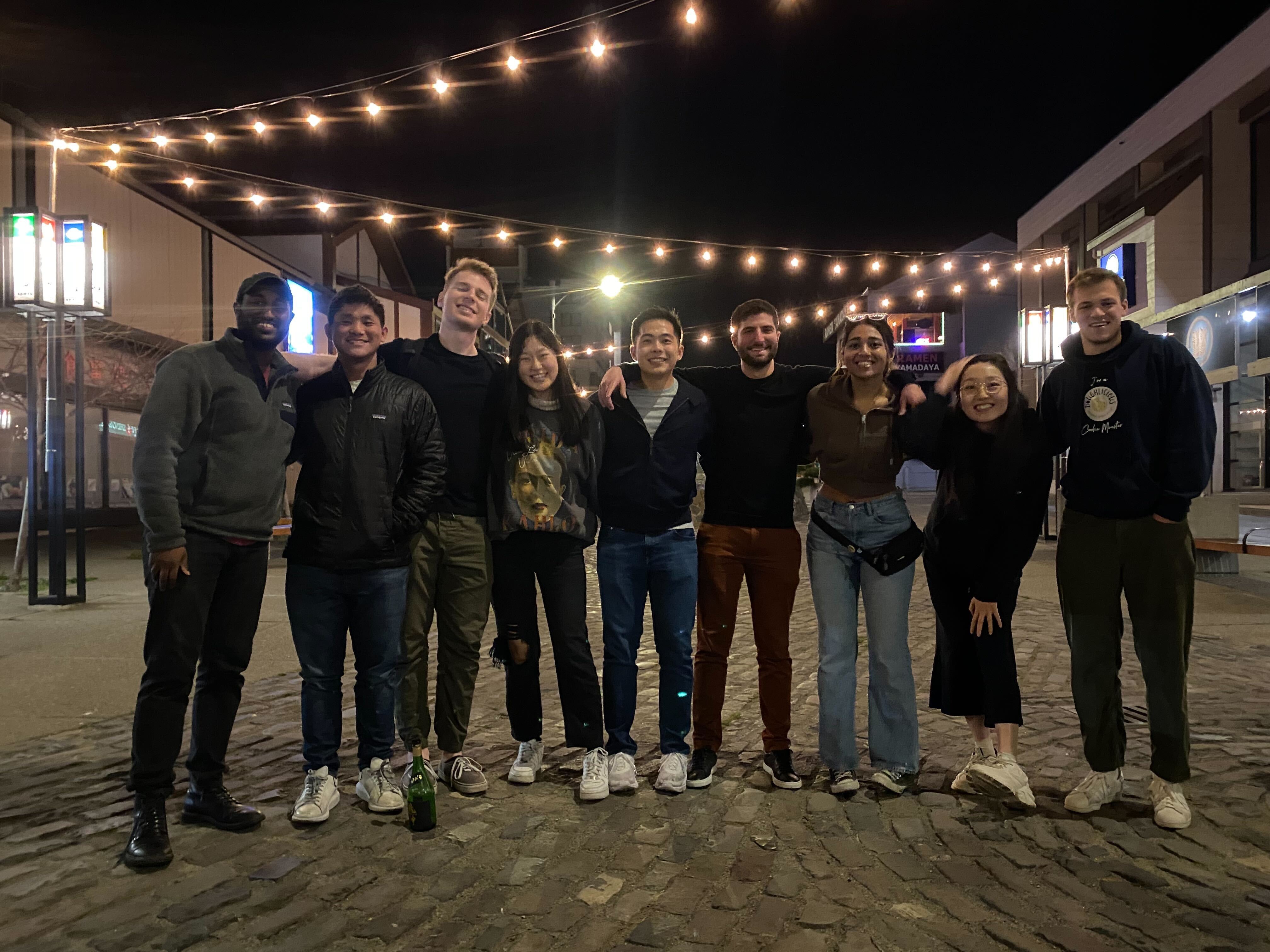 The hacker house group after a nice ramen meal in Japantown, SF.
I had quite a few adventures that month between my new friends at the hacker house and Minerva friends in the city. I hosted some picnics, grilled on my friend's rooftop, threw a party at the hacker house for a bunch of SF tech bros, and finally spent a lot of time figuring out full-time job stuff. The Palantir interviews had continued. With a superday in Denver and a final interview in San Francisco, it was stressful times.
I've wanted to work at Palantir for a long time. I always thought the net positive they do for the world is greater than the net negative, and they build great software that does make a difference. The people there are smart, entrepreneurial, and motivated to disrupt the world. When I finally, after 2 months of recruiting (first interview in New York back in January, until the middle of March), heard that I had received an offer to join the team as a Deployment Strategist in the New York office, I was ecstatic! It was an incredible offer and in the exact place I wanted to be. As an overachiever and with Minerva being such a career-focused university, it was a huge weight off my shoulders to have something I was passionate about come to fruition. I had applied to over 40 jobs and recruited for months, so from here on out it felt like I could actually spend more time on what I wanted to again, like photography or music.
My future was set out before me. Summer in New York working for PleasrDAO, see how things go, and then join Palantir in the Fall. I knew figuring out PleasrDAO and whether I wanted to join full-time would be tough in August, especially if I had to reneg on the Palantir offer, but that was a decision for a later date. Also, as I write this, I know it works itself out for the best. I couldn't have asked for better opportunities.
While the hacker house was fun, I felt distant from the Minerva community. I only had 2 months left, and I wanted to spend as much time as possible with Minerva friends, not new people I had just met. So, conveniently a space in the house where 2 of my friends were living opened up at the end of the month. I didn't think it would be feasible given I had to find a subleaser but I briefly mentioned it in passing to a guy called Iban who was crashing on our hacker house couch at the time and he said he'd be willing to take over my lease.
It was an easy move! At the end of the month we had a final going-away dinner for me (although I was realistically just moving a 20 minute walk away), I packed up my stuff, and my friend from the house, Wayde, helped me transport my stuff to Amenti and Gadi's place. It ended up being such a good idea.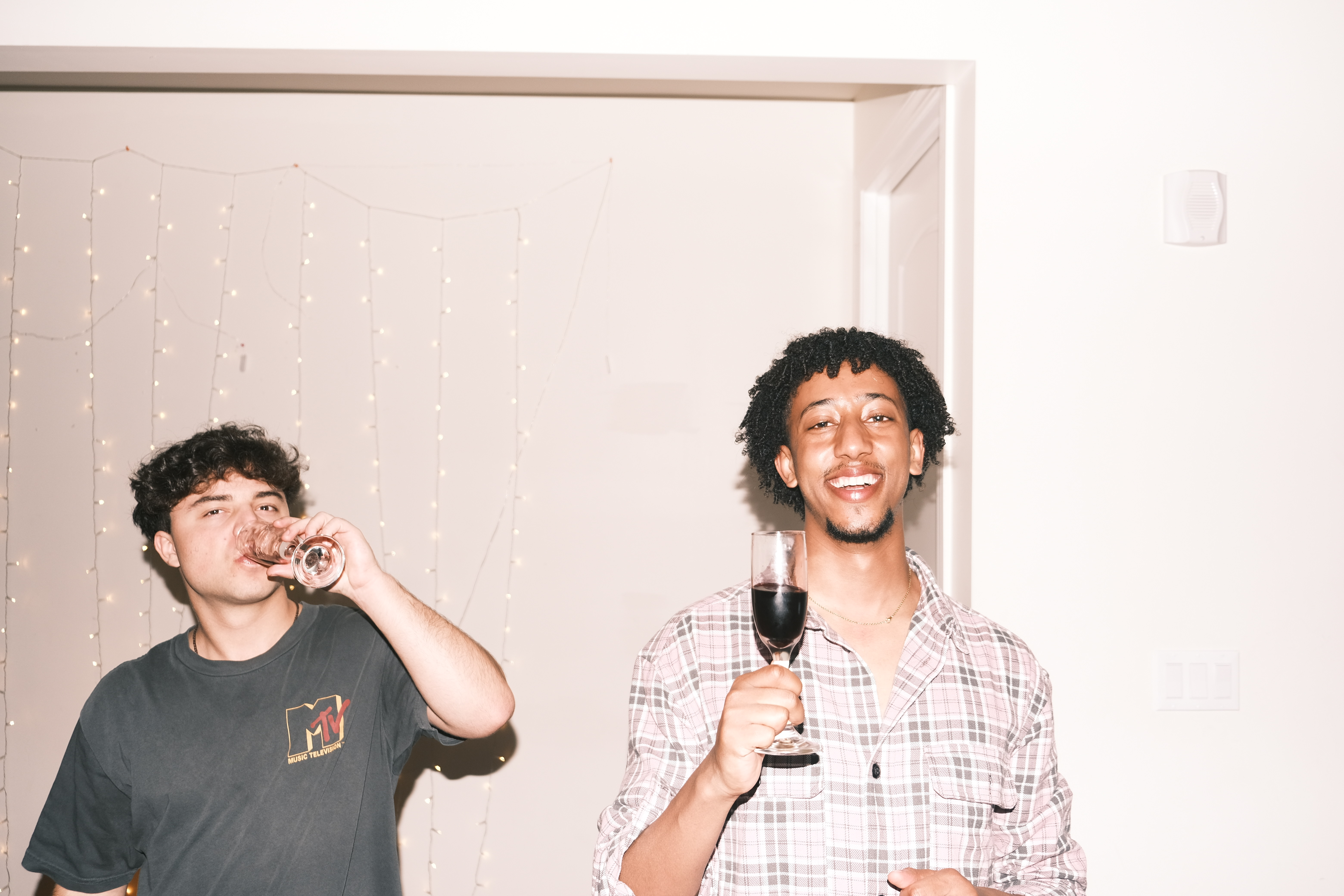 The boys even came to celebrate me leaving the hacker house. (Gadi left, Amenti right).
As the month came to an end, classes continues and the submission of my Capstone project grew closer. My project was building a Discord bot and associated data analysis dashbaord for ad hoc analysis of the NFT ecosystem and specific items within collections. It was a fun project to work on because it let me explore the Web 3.0 ecosystem more, and was so much easier to focus on now that my job stuff had settled.
April
The last two months I started to get that feeling where everything you do might be "the last time" you do it. In April I finalised my Capstone, finished my final classes of Minerva, played a bunch of tennis in Dolores park, started learning how to play basketball, hosted a few get-togethers, went on some dates, rock climbed in Oakland, worked out on my new rooftop, and just enjoyed times with friends.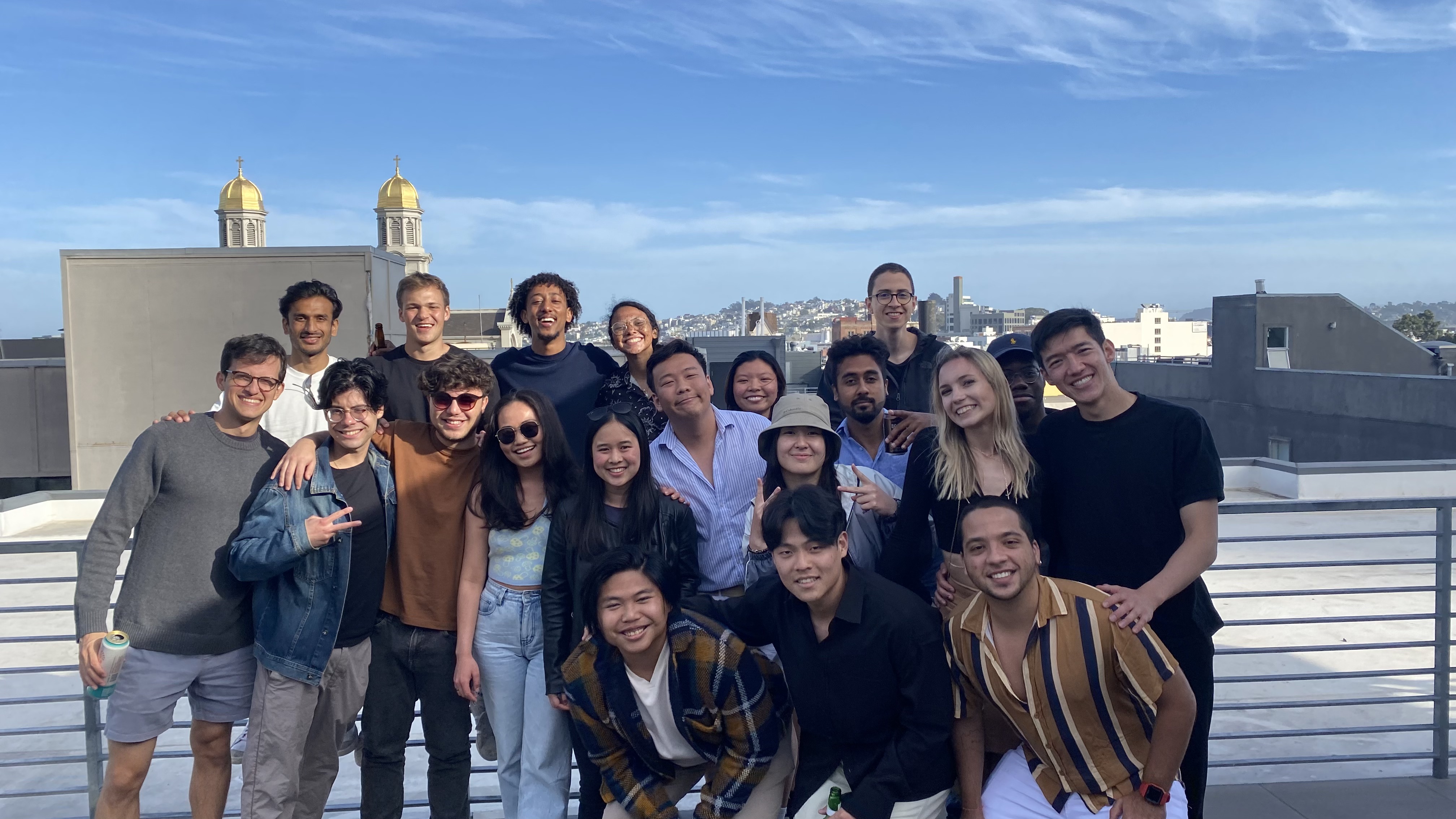 A bunch of Minerva friends on our rooftop.
I also reconnected with some old friends in San Francisco. Unfortunately I couldn't get in-touch with my friend Gordon from my days at Eton who goes to Stanford, but I managed to reconnect with Bryce, a best mate from St. Paul's who also goes there, which was super nice.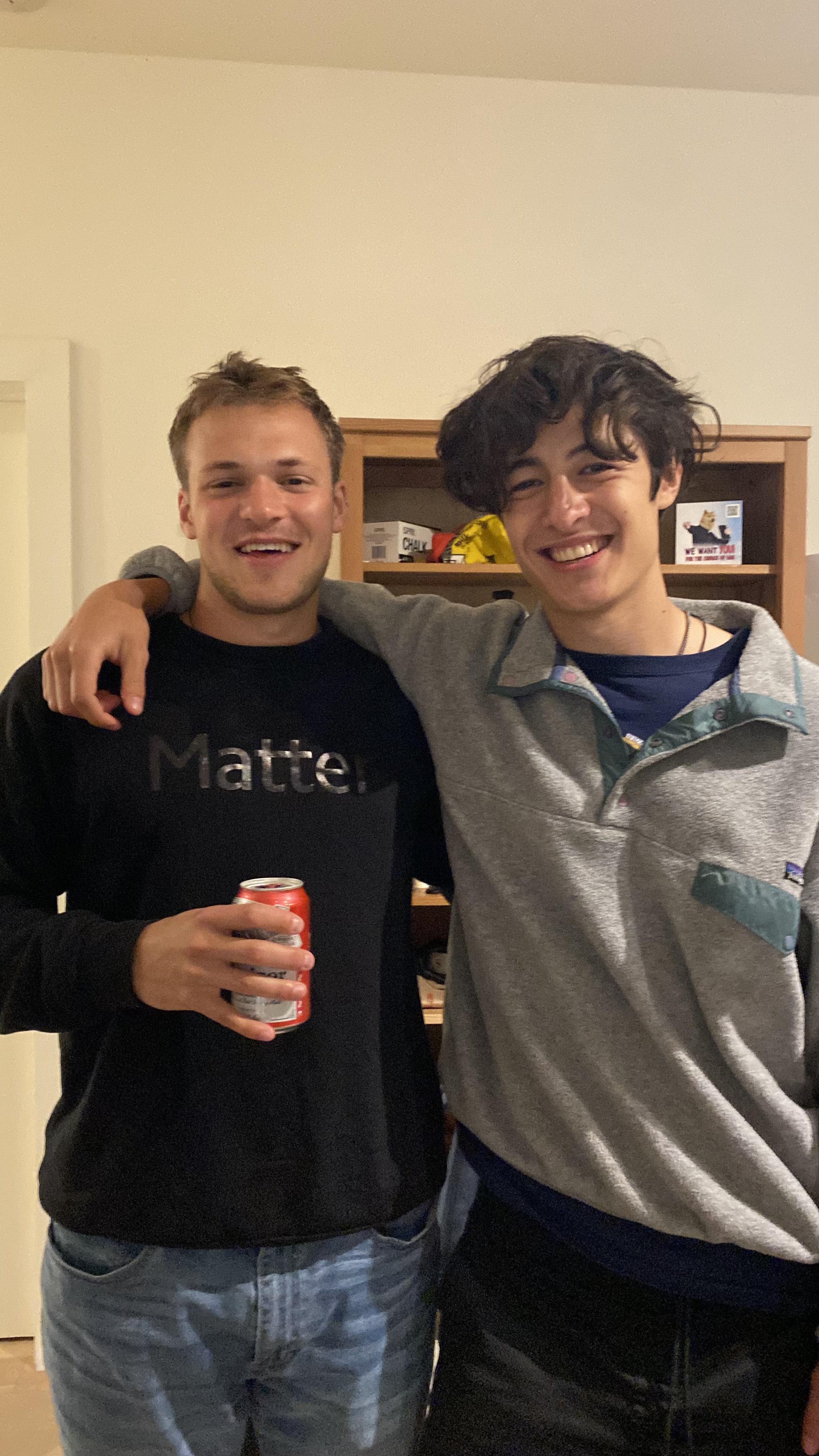 Bryce over at my place in Soma neighbourhood.
To celebrate spring break, we had a big day in the park where we brought a bunch of food, played some games, and enjoyed the San Franciscan sun. On that day we hatched a plan to do something thrilling after classes were finished and before our Capstone defense during the early stages of May kicked in. So, we booked some tickets to Las Vegas for a few days.
There were all sorts of events happening at that time in the city as well. I went to a Rodrigo Amarante which was really good. We hung out in the park on 4/20/2022. I also explored other parts of SF I hadn't been to, like Golden Gate Park, deep Mission, and Dogpatch.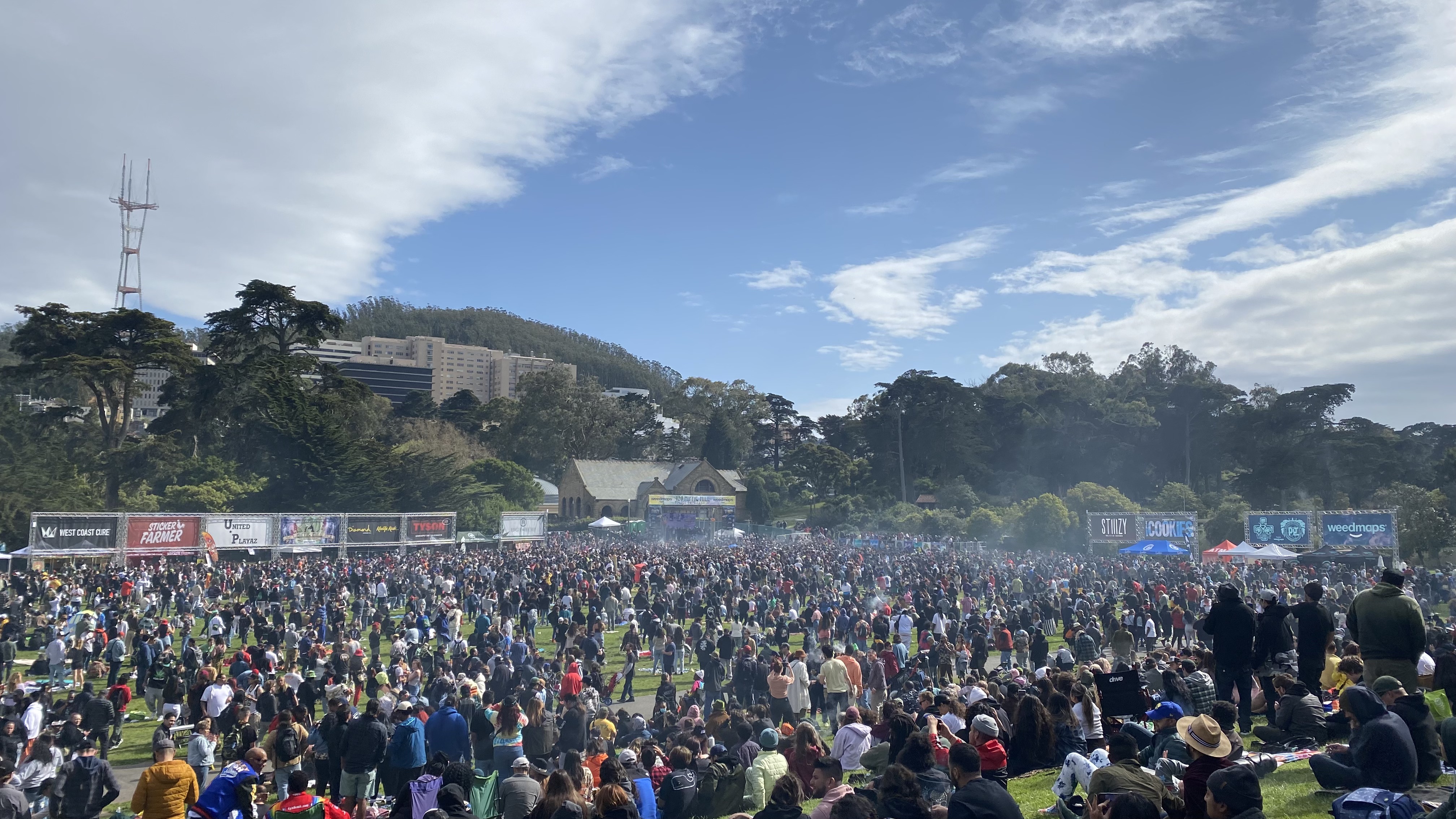 April 20th is a wild time in San Francisco.
Finally, we made it to Las Vegas after submitting our Capstones! I had only been once before with family when I was younger, so seeing this city that makes 0 sense as an adult was bewildering. To save money, we stayed in a hotel called Circus Circus, just north of the main strip that is apparently quite well-known for hosting families with small kids… whoops, we didn't know that when we booked. Oh well, at least the rooms were cheap and the minimum buy-in on the hotel casino floor was low (haha).
It was a pretty wild weekend as one would assume with 6 lads about to graduate from college and finally going on a holiday together. We really did make the most of it! We had some awesome meals like all-you-can-eat sushi and Brazilian steakhouse, visited various hotels like the Encore, Metropolitan, and Caesar's Palace, and checked out the old Las Vegas strip too. I won't share the dirty details here (although to be honest we are much more tame compared to the average frat kid – this is Minerva after all).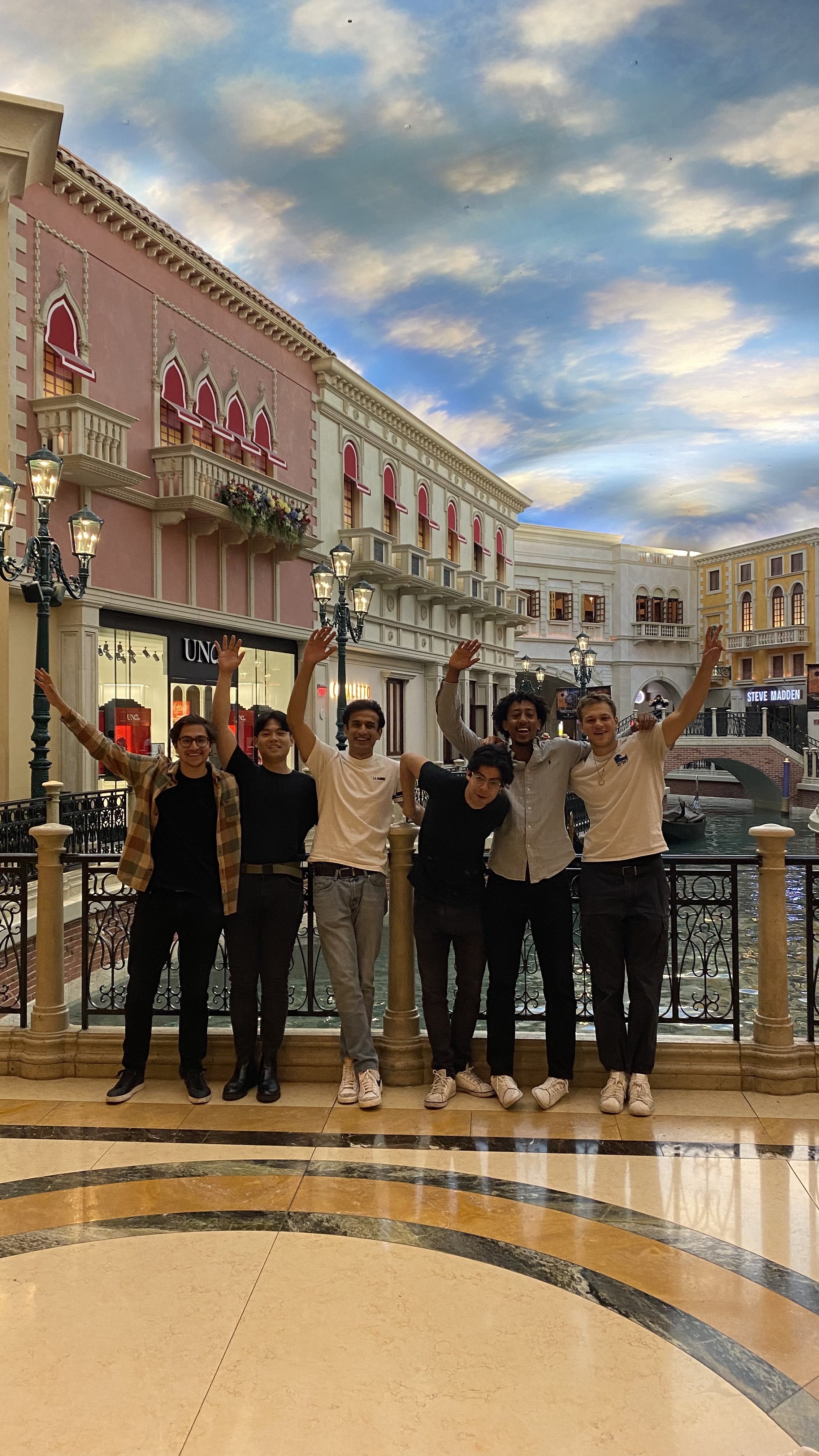 We made it to the Venetian too. Felt just like Venice (not).
The day after we made it back to San Francisco from our trip, we went to a Dave concert. He's one of my favourite artists, so it was cool to see him in San Francisco where the crowd was smaller and the venue a more intimate setting. That night was also the first night I saw Petter, which was a super sweet reunion. That man had travelled all the way from Sweden to be there for our final month of university shenanigans before graduating. It meant a lot, and it still does. Love ya Poot.
May
Before I knew it, May had arrived. This month is full of memories, and as we know, a photograph speaks 1000 words, so I'm going to be sharing a particularly large amount of photos.
When I say PleasrDAO is awesome, I mean awesome. Before I could fully catch up on sleep after the Vegas trip, I was on a flight to Mexico City. The team had invited me on their second proper DAO retreat. We were to stay 2 nights in Mexico City before heading down to Tepoztlán, an hour south of CDMX. It was a bizarre feeling being on that plane and arriving in Mexico. I had never been to the city, knew no one on a personal level in the DAO, and yet here I was, not even having graduated from Minerva yet and on my first "company" retreat. It was extraordinarily generous of them.
The whole trip was out of this world. I arrived, dropped my bags off, and because it was a Tuesday that meant Lucha Libre was going on. Mexican wrestling is something I was told you have to see if you're in Mexico City. I took a taxi straight to Arena México, bought a ticket and mask outside, and pondered my way into the stadium. The dexterity of these women and men was crazy. They were flipping off the rails, RKO'ing eachother from tables on the floor, and screaming from the top of their lungs. The one fan favourite went by the name of "Mystico" and everyone around me was shouting his name.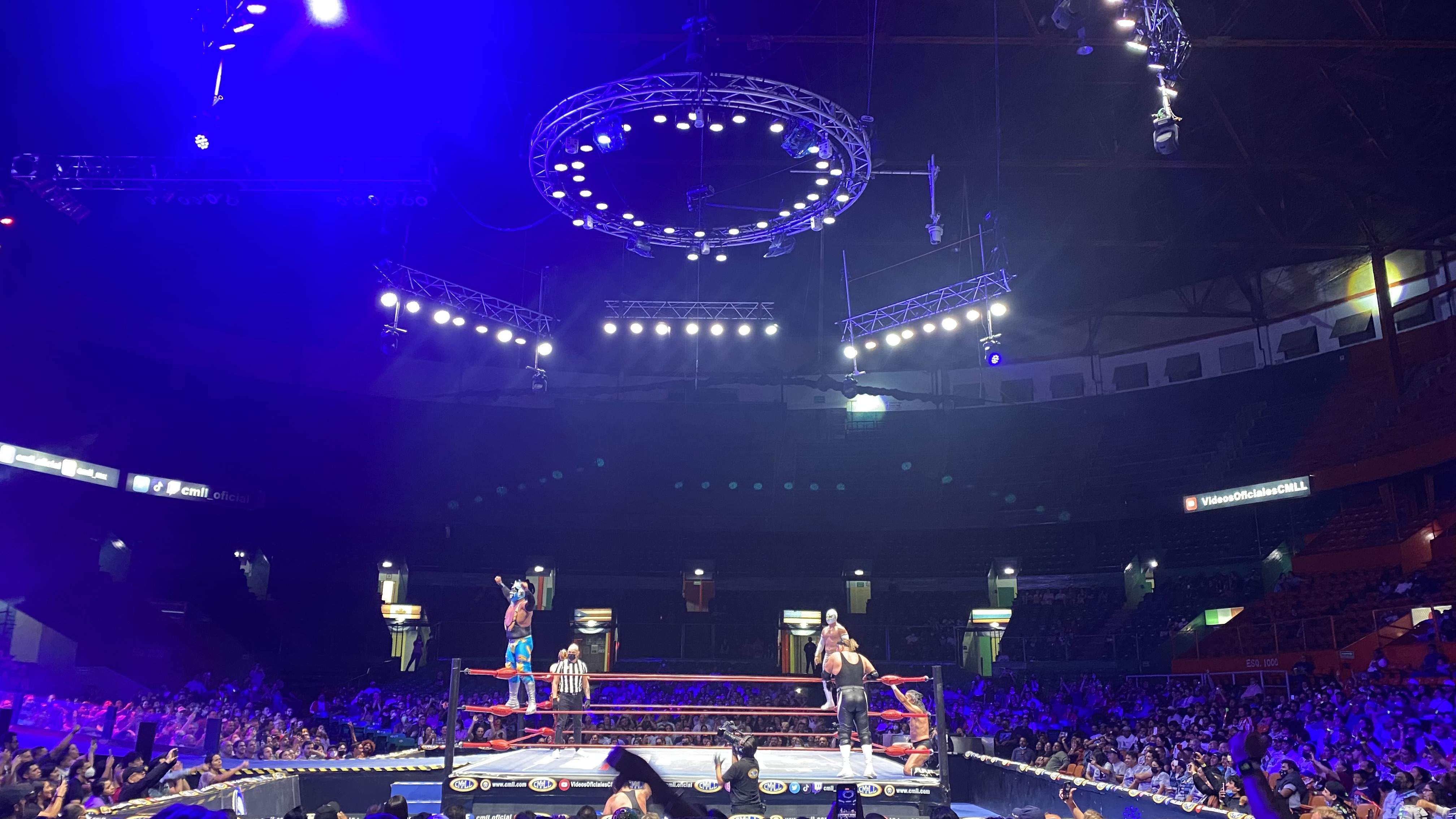 Mystico in white on the right side! The crowd going wild.
After Lucha Libre I headed to meet up with a DAO member and we got tacos. They were probably the best tacos I've ever had and it cost me $2 for 5 of them.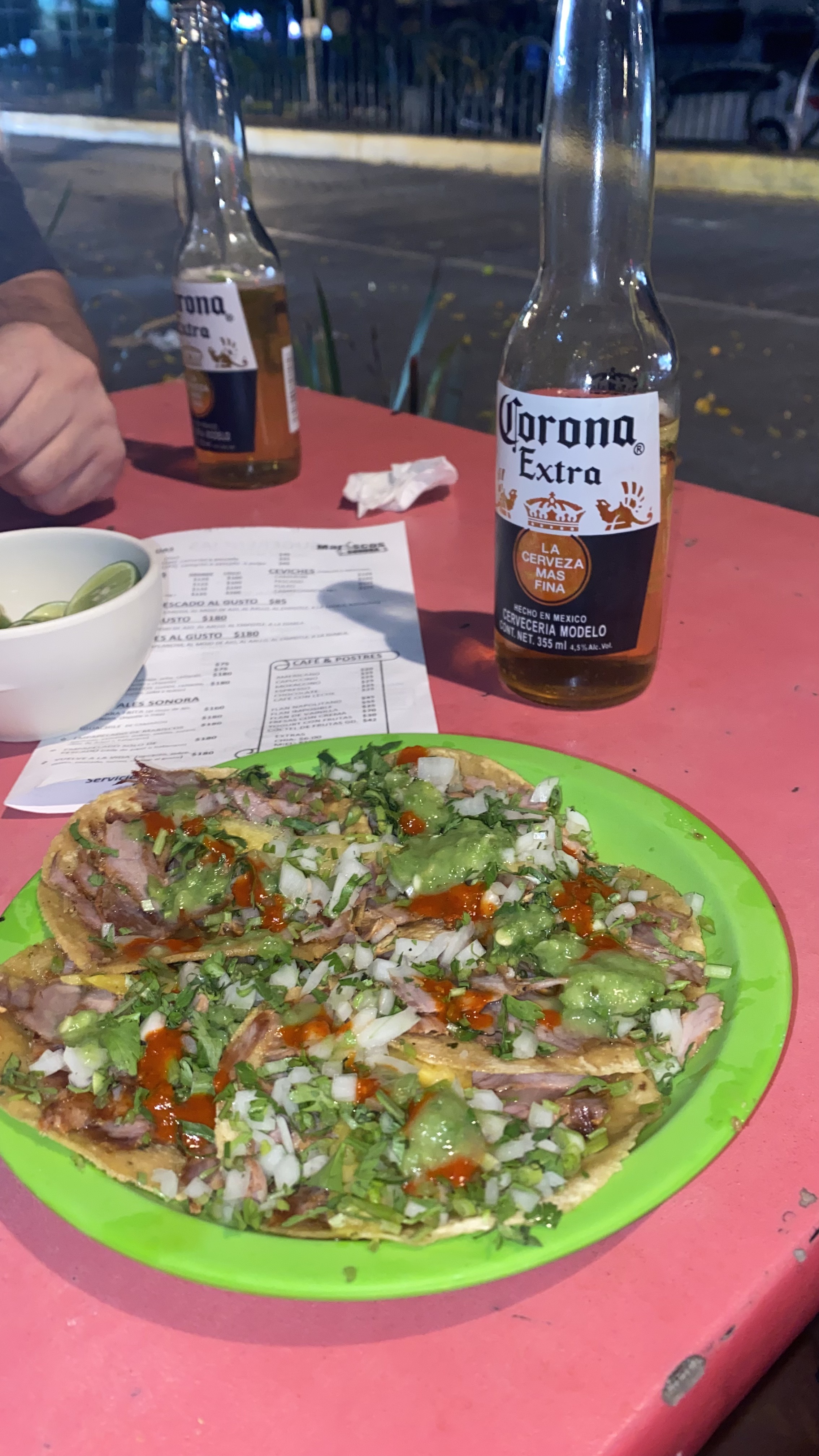 Just so so nice. Especially with a Mexican Corona.
The next day I woke up and bumped into the partner of one of the members of the DAO in the lobby. He had an English accent, which felt out of place for Mexico City. We both decided we would go for a walk and check out the city, and within 10 minutes realised we had both gone to the same boarding school in England but 10 years apart. What a small world.
We adventured around Mexico City, had an awesome seafood lunch (with more tacos of course), saw a cool modern art gallery, and talked about decentralised finance the whole way. It was great.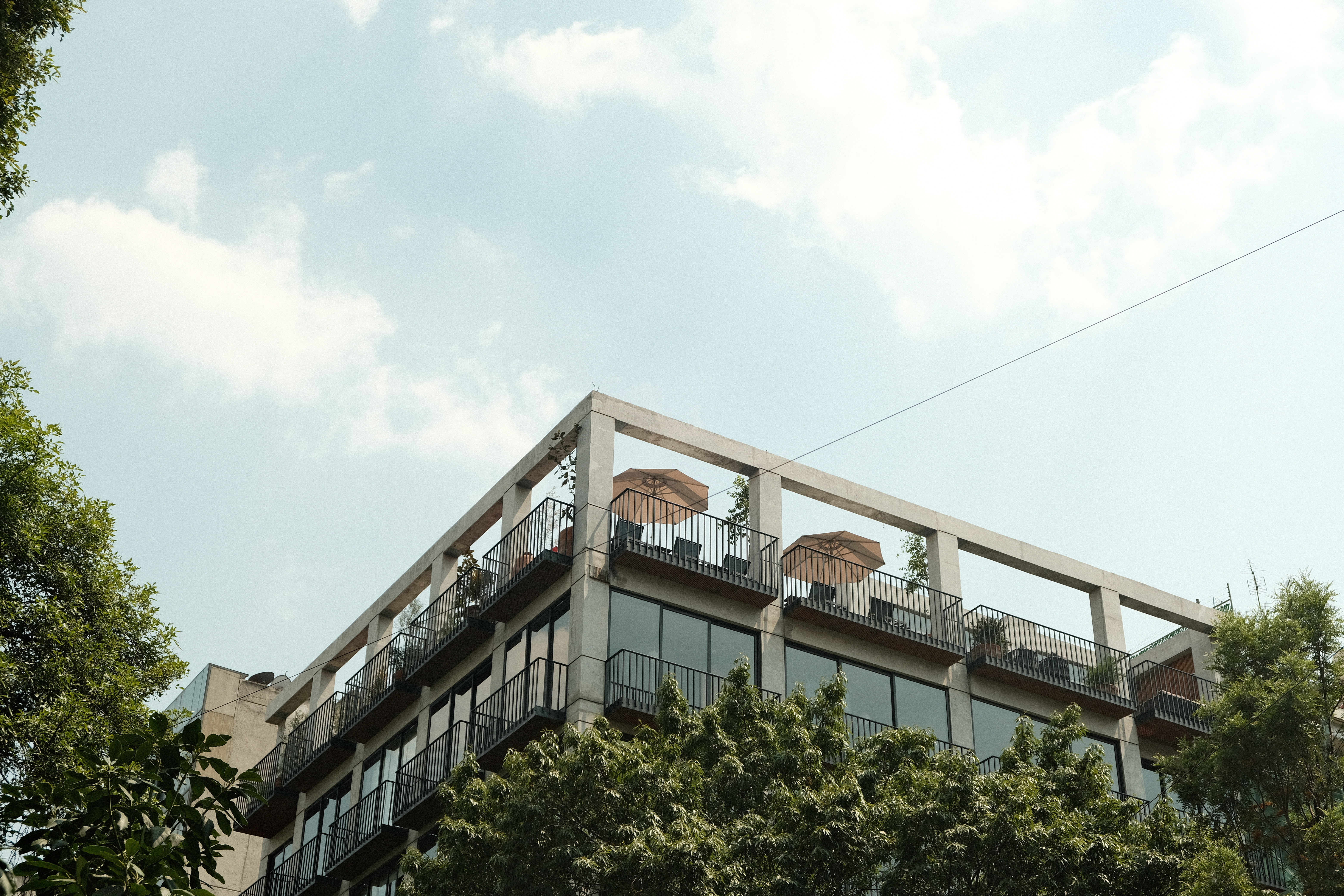 Condesa is a beautiful neighbourhood in CDMX.
That evening, had a big DAO dinner to kick off the retreat at the Luis Barragan house in CDMX. It was delicious and so much fun to meet some of the members in person. I couldn't believe I was even there, it still feels so surreal. It got even crazier though.
The next day, we headed to Tepoztlán.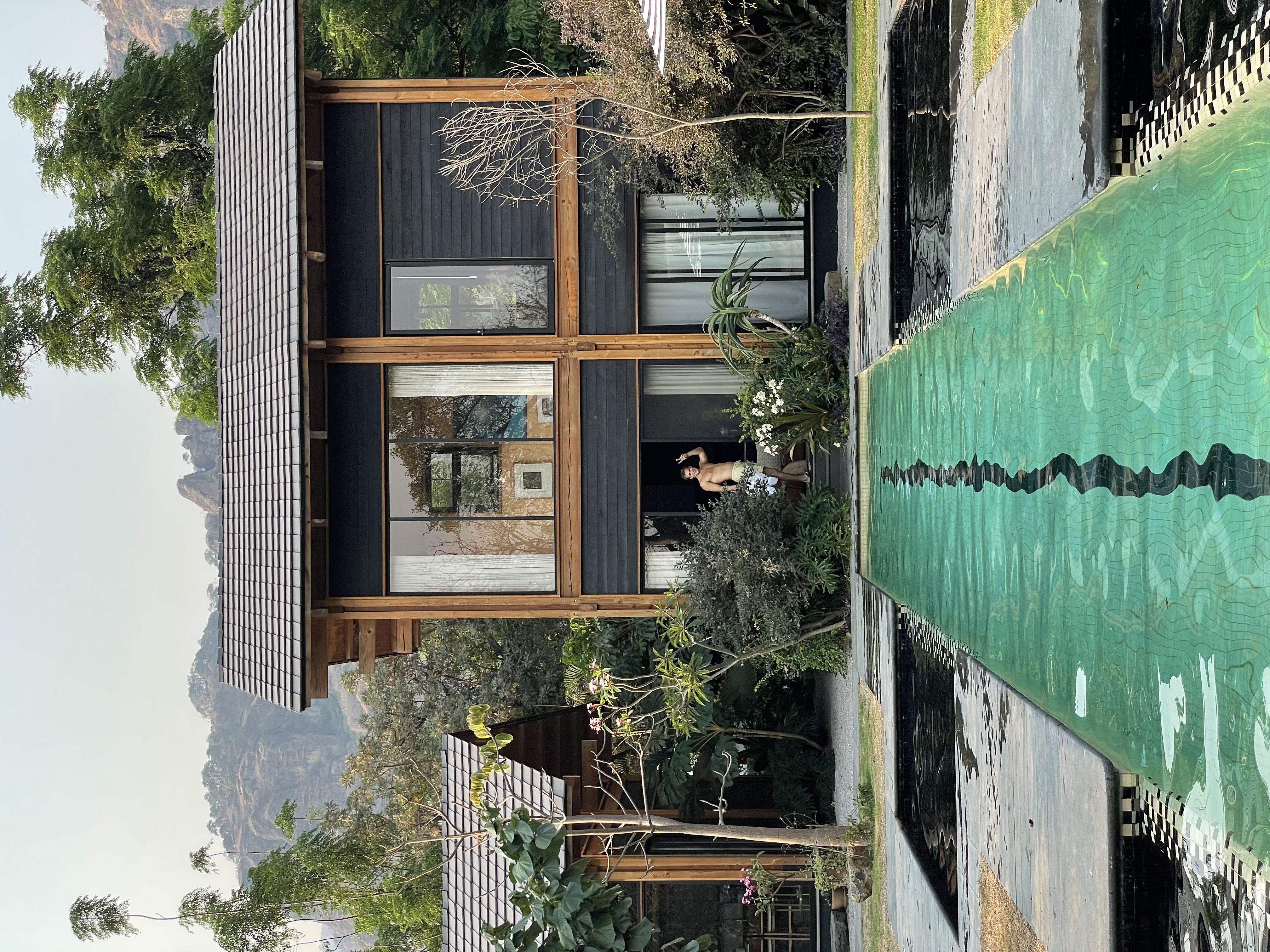 Me in my shared villa. Yes, this trip was insane.
I won't go into the specifics, but over the four days we talked about all things PleasrDAO, having various sessions on the state of affairs, what projects we were going to pursue in the coming months, and plenty of opportunity to connect with each other on a personal level. We also had some great bonding experiences: a sunrise hike one morning, big dinners as a group where we shared personal ideologies, a cacao ceremony, a temazcal experience, tie-dying shirts. I have so many fond memories of this trip, and all the while I had my final weeks with the friends I love back in San Francisco to look forward to.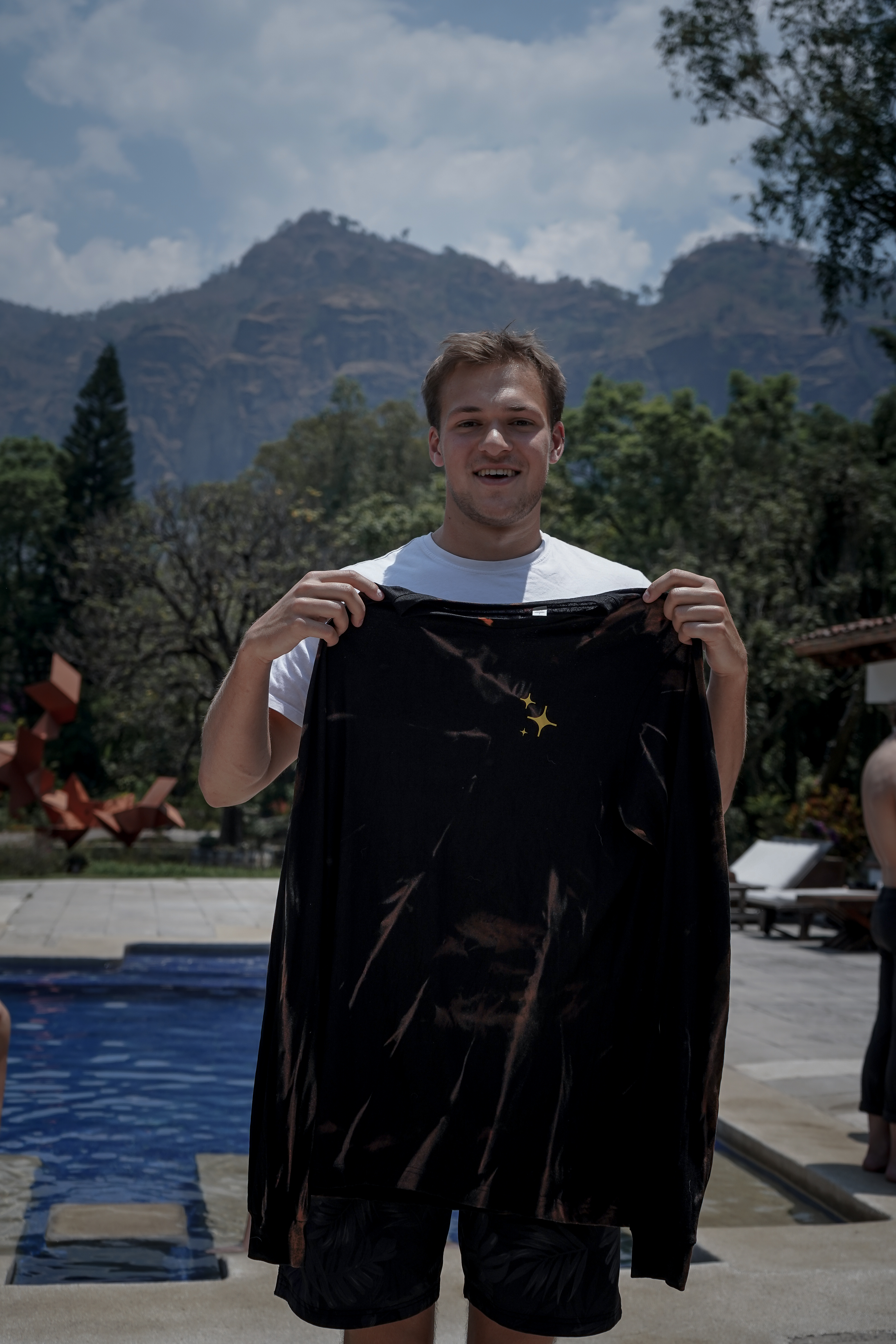 Me all cheery after tie-dying my own PleasrDAO shirt!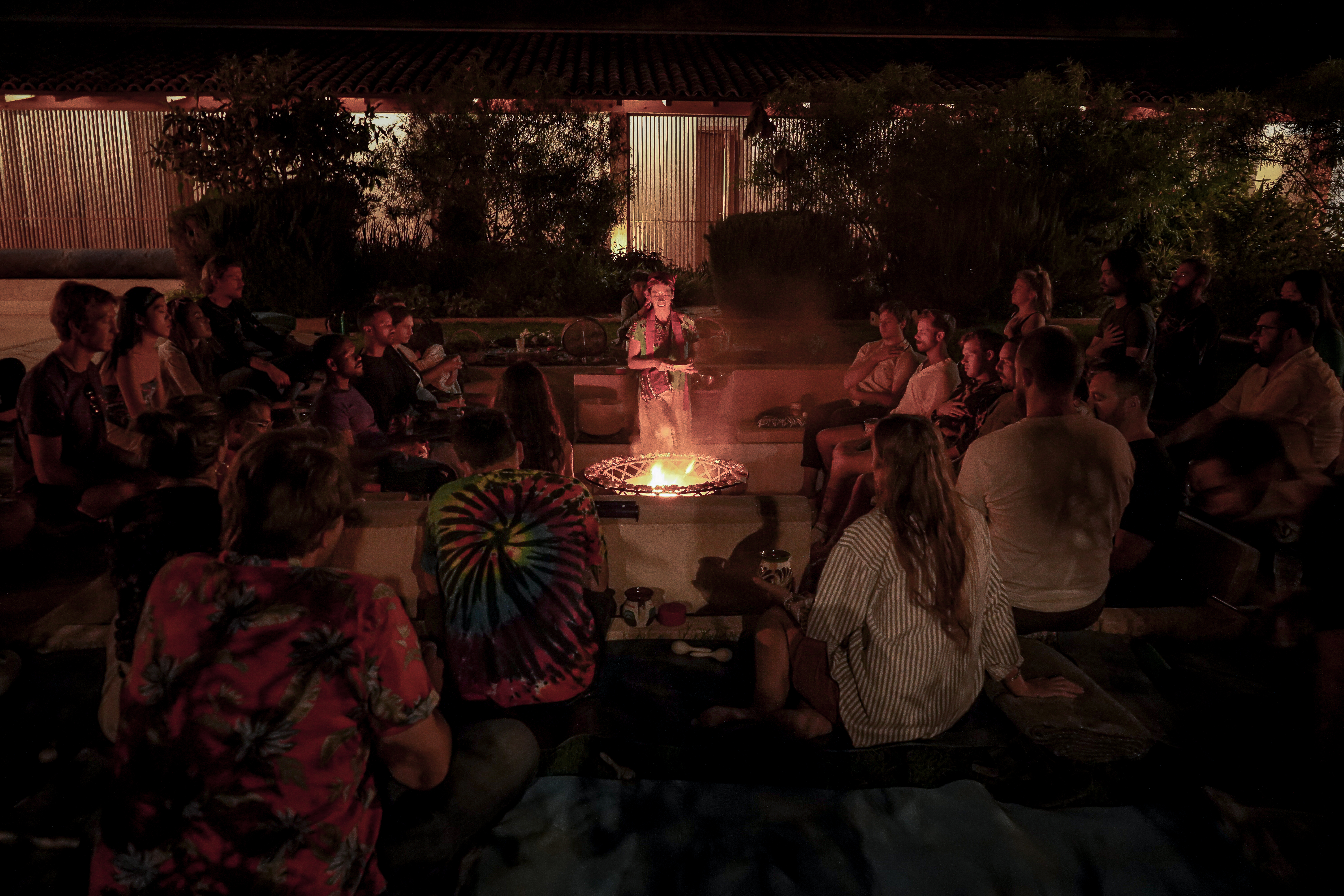 The whole group at the cacao ceremony :)
Before I knew it, I was back in San Francisco after a long jounrey of delayed flights and nearly a whole day spent at the CDMX airport. That next morning I had loads of Capstone project defences to listen to from classmates and in the evening a bunch of friends and I went to a baseball game.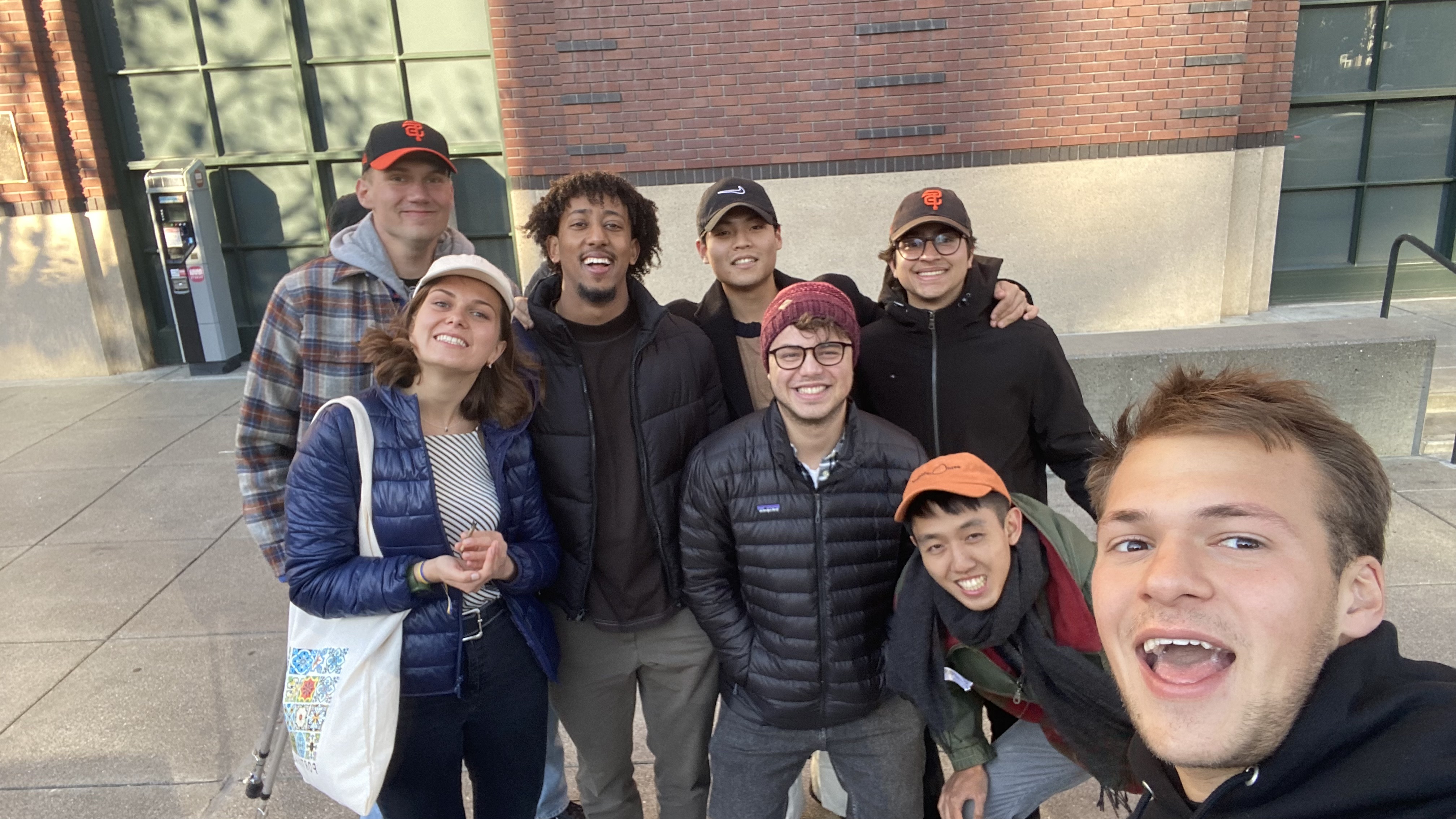 Go Giants ayeee
And to celebrate finishing all of our Capstone defences the day after we went for a big korean barbecue!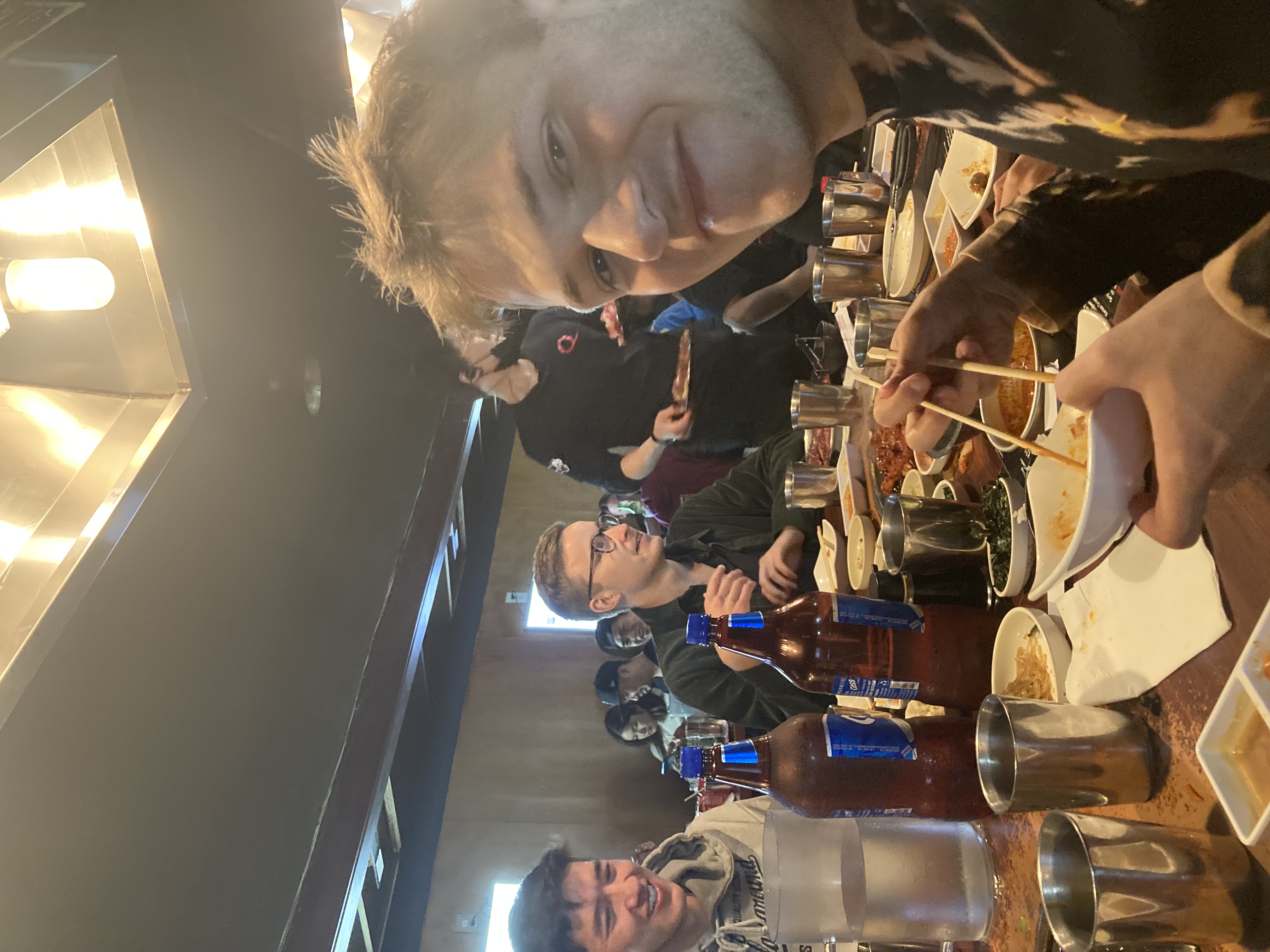 We were officially done!
As classes came to an end, the parties ensued. We still had a few more online activities to sit through, but these were fireside chats with professionals to demonstrate the Minerva pedagogy. And there were only two or three you had to participate in. There was a stream of events that happened in the following weeks, so it's best to show them through some great photo memories.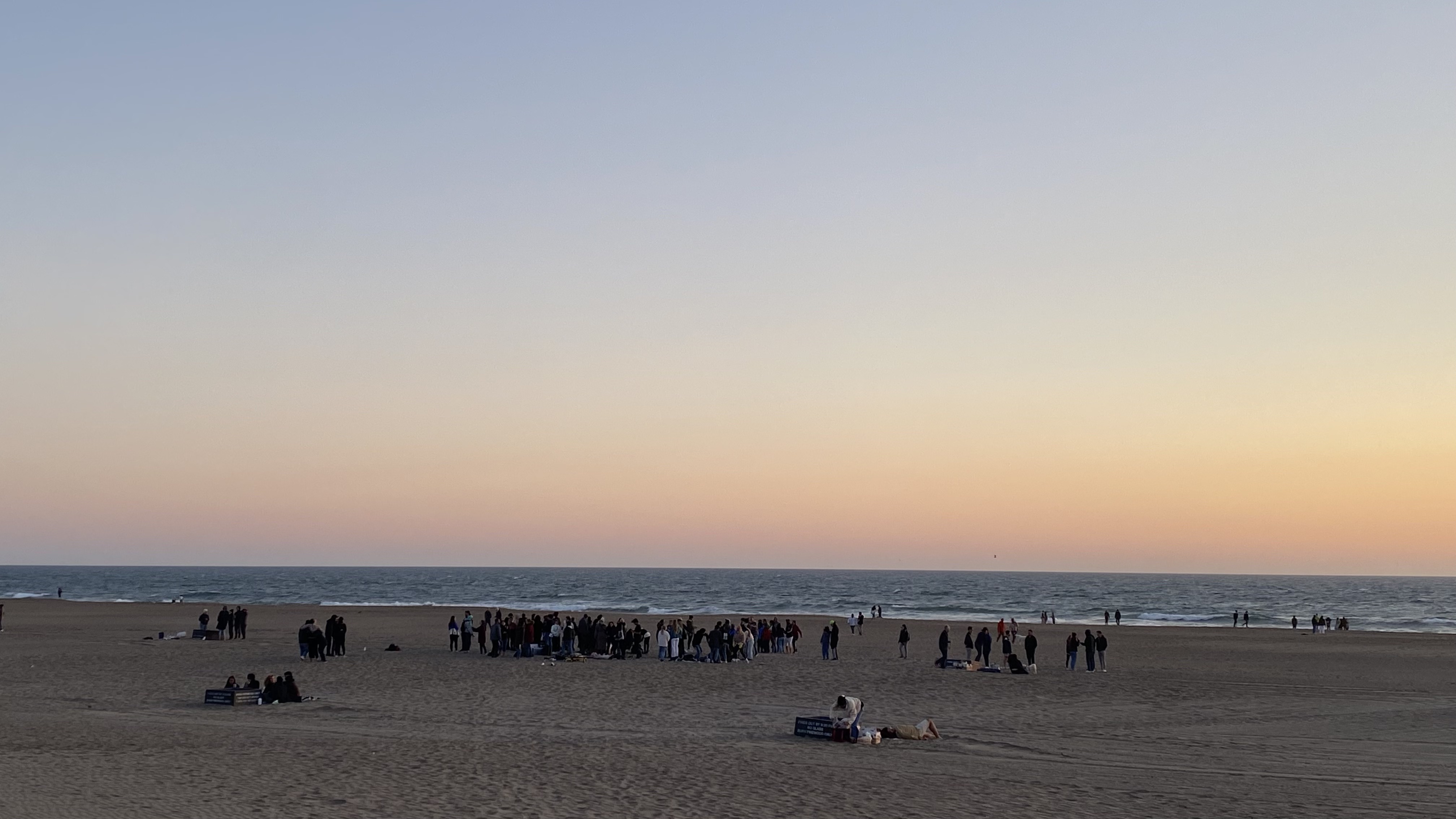 A big gathering Minerva held on Ocean Beach for us. It had been a long time since the whole class had been as one. COVID really threw a wrench into our plans to be a cohesive unit. Truly good vibes to see everyone after so long and so many different yet shared experiences.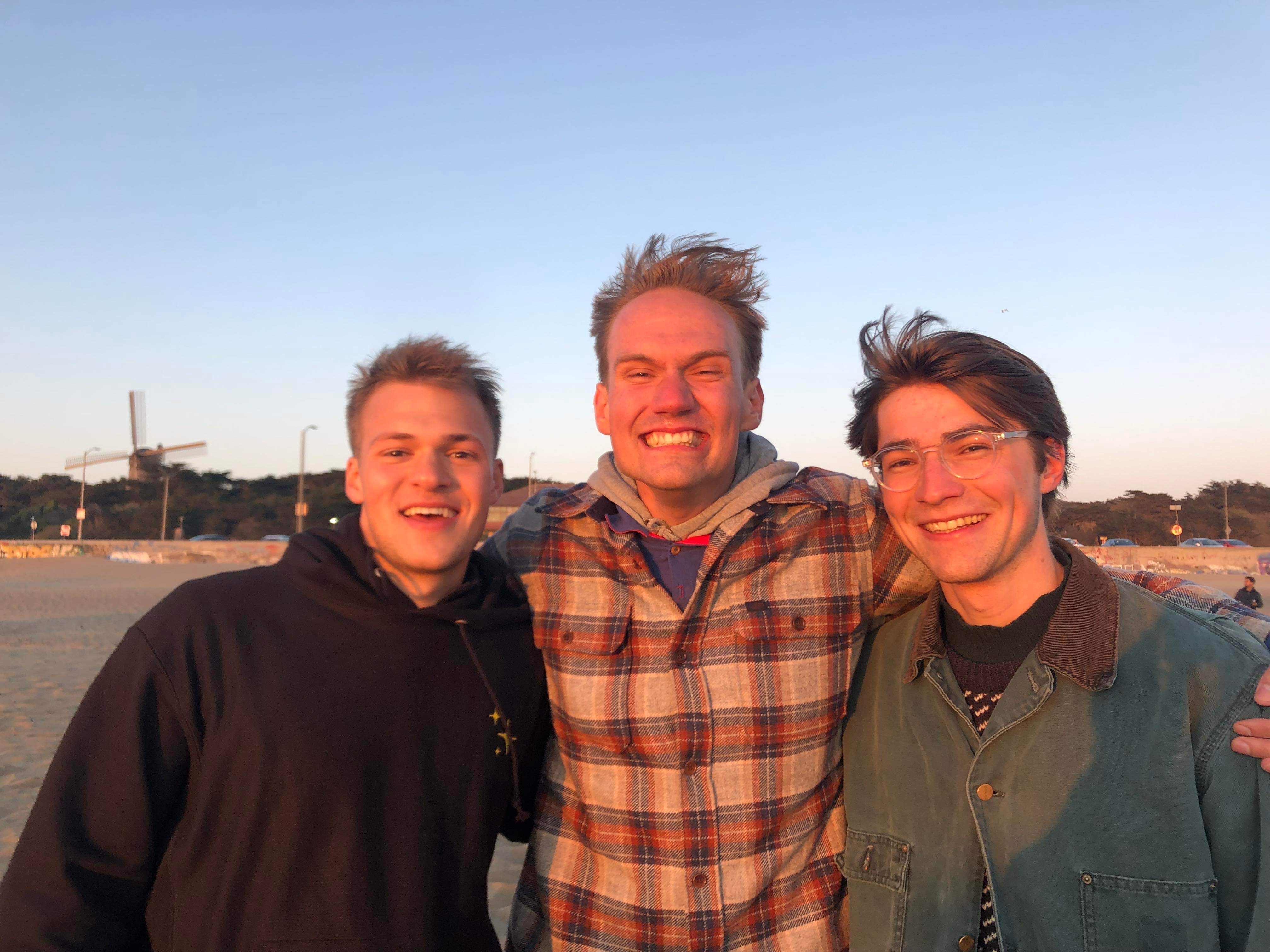 Me, Petter, and Leon on the beach!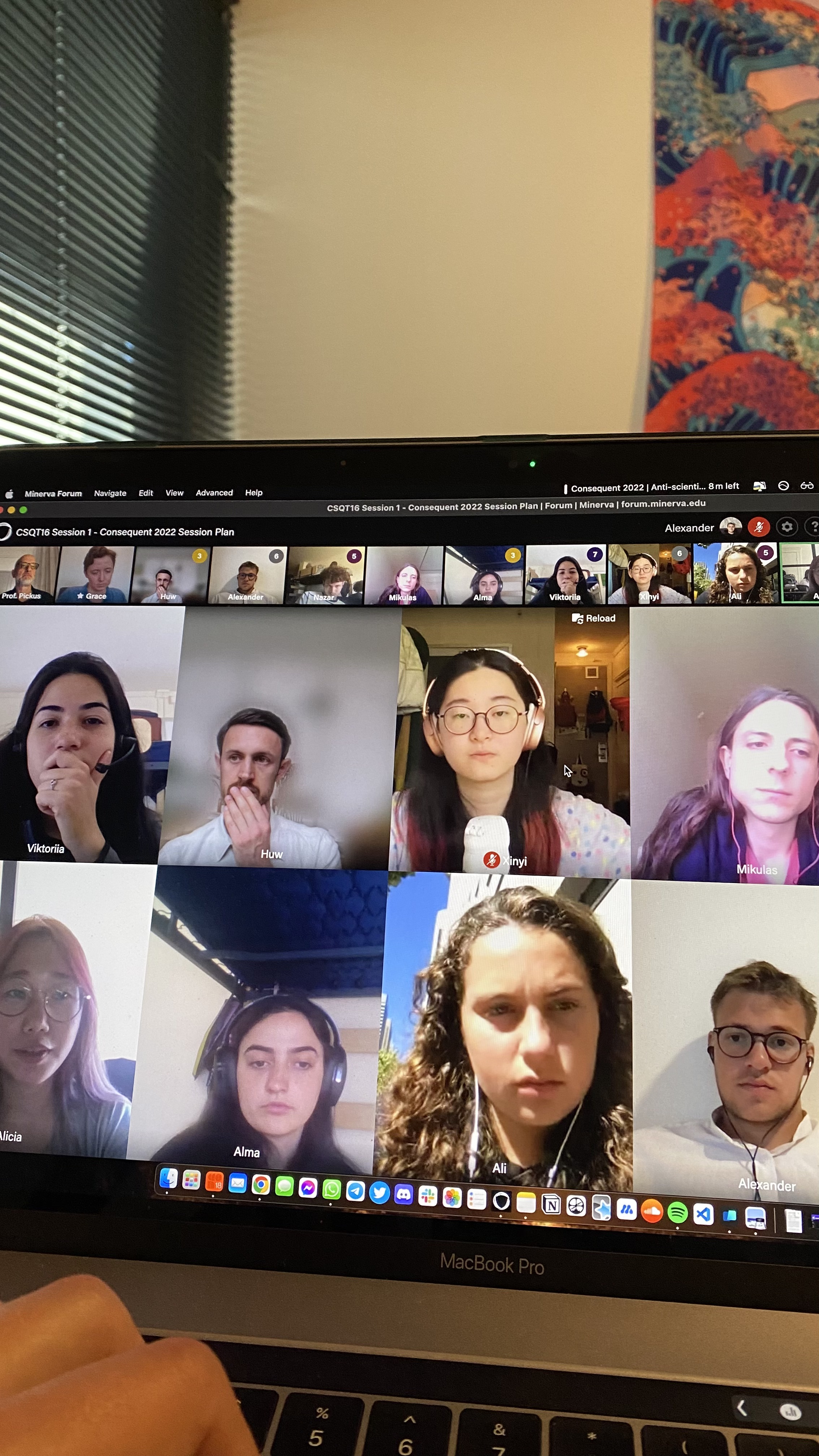 My final experience on the Minerva Forum as a Minerva undergraduate. Pretty sentimental after having spent so much time on this platform.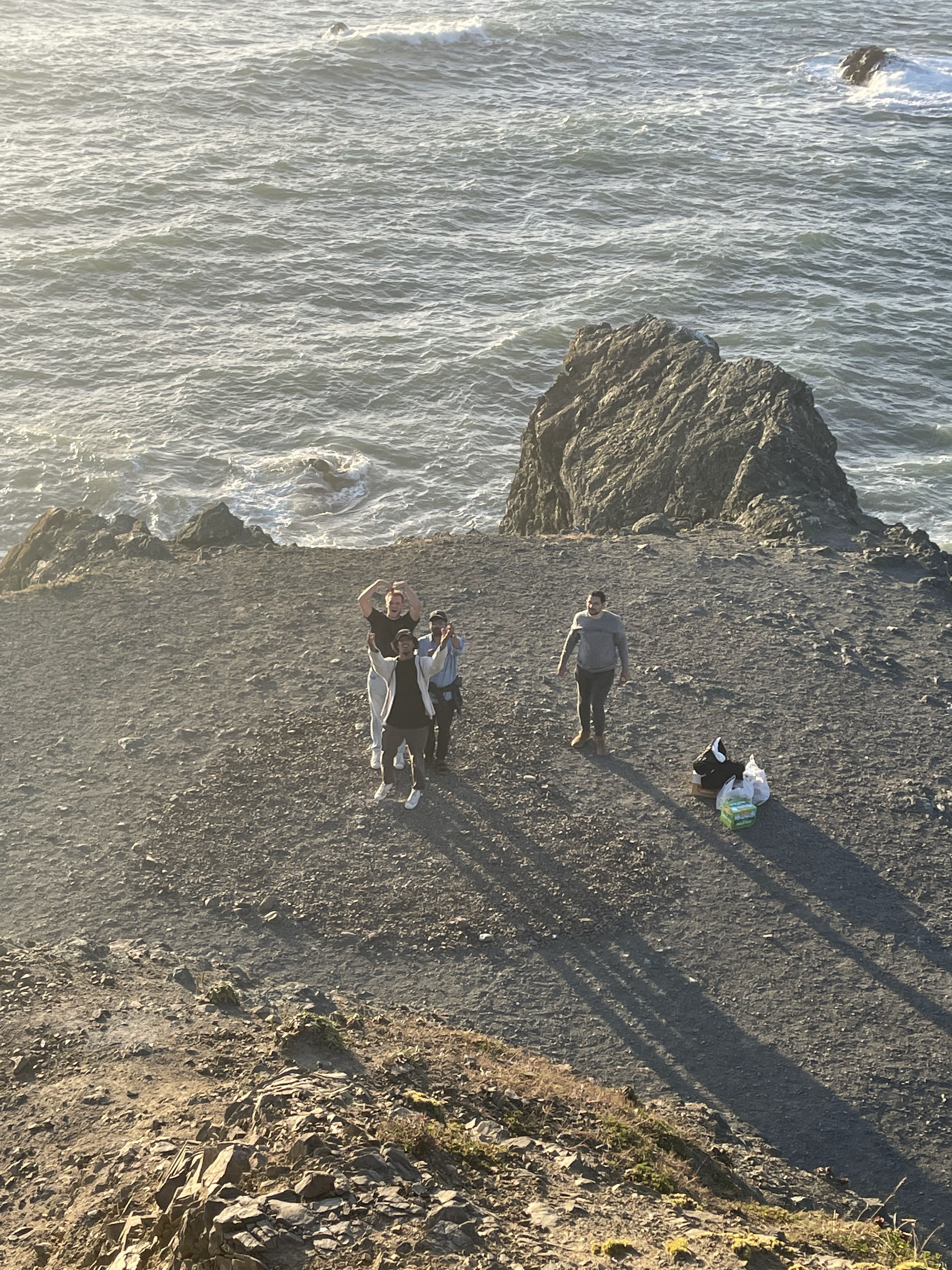 We took some firewood, food, and drinks down to Land's End one day and set up a little bonfire on the beach. Somehow alumni who were also graduating a few days before us (late grad due to COVID) had the same idea and it ended up becoming a beach rave.
One of the days, Petter and I had an urgent task to attend to. Back in Freshman year we had decided to bury a time capsule with letters to ourselves in 4 years time. It was that time to dig it up.
We retraced our journey taken all of those years ago. Cycle down Van Ness Avenue, past the marina and the Palace of Fine Arts, along the beach, all the way to the pier down near the base of the Golden Gate Bridge. It was there we had hiked up a hill on the side of the beach, cutting through some bushes, and found a rusty iron pipe. Inside that pipe, buried within the dense leaves of some brush, we had placed our small glass jar containing two letters – one to each of ourselves.
As we got closer to the location, our odds of finding it seemed to lower. Four years was a long time. The hill seemed rundown and it wasn't unlikely that a construction project had cleared away the shrubs along with our time capsule. Or, perhaps rain had washed away our jar somehow, or dirt had clogged the pipe and we'd never find it. Having taken photographs on our phones of the location we buried it, we used the geotag of the photos to the exact point. Climbing up a dirty hill and clearing through brush, we stood there, eyes peeled… was there something in that bush? I remembered this location from so long ago… no.. it couldn't be. Reaching my hand down into the shrubs I removed some branches to find a rusty pipe. Out of pure excitement, I kneeled further into the brush and thorns, clearing a path for my hand into the pipe. I dug through mud and dust that had built up over time. And then my hand felt something. I clasped my hand around what felt like a small item and dragged the dirty, rusty-lidded jar out from our hiding place! We had found it!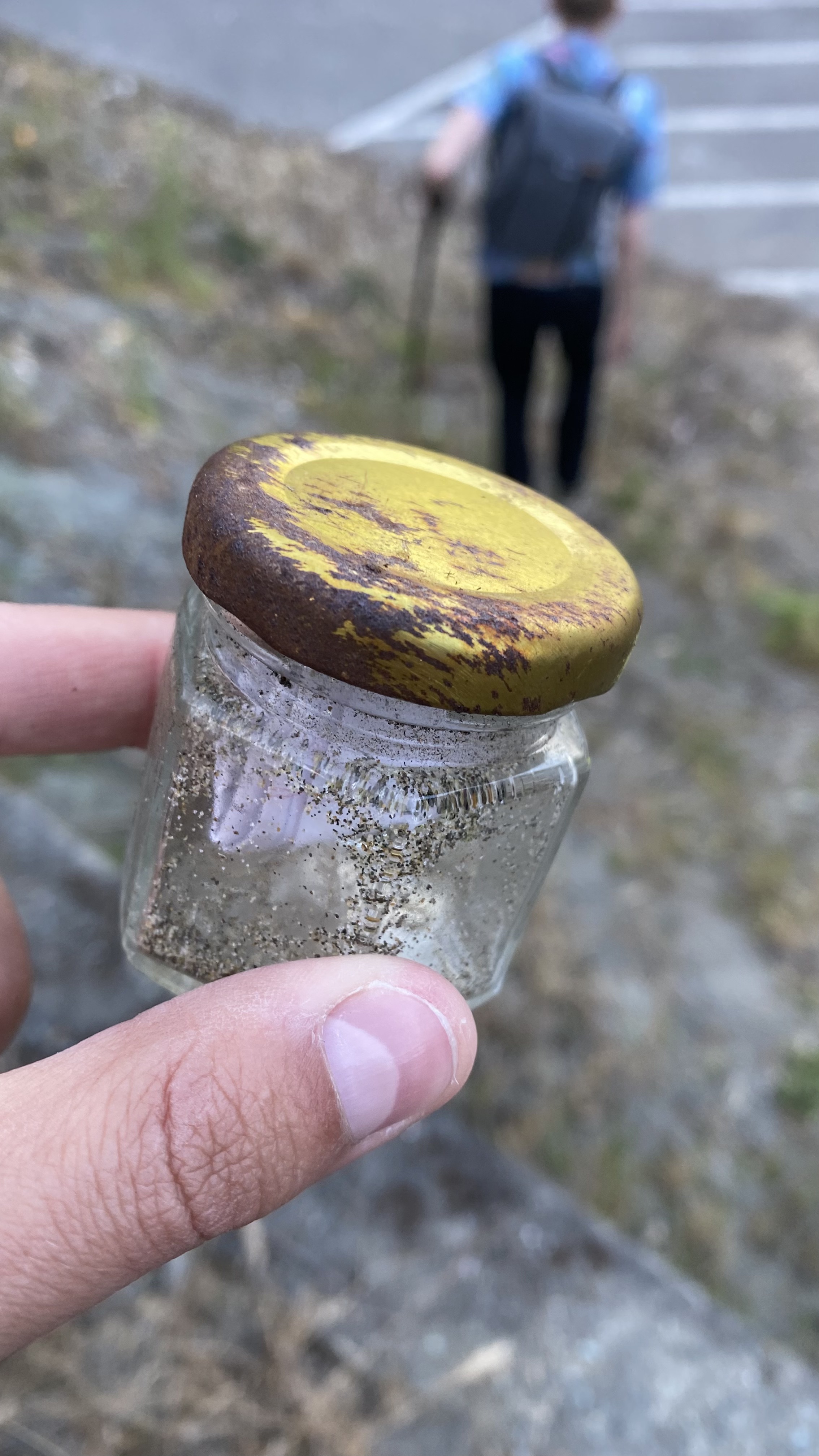 Climbing back down the hill, Petter in-front and jar in-hand! Wooop woop!!
It was an incredulous moment. We walked slowly to the beach, laughing all the way and cheering in joy as the world moved on around us. No one in the parking lot or standing in the sand knew of how precious this moment was. Just Petter and me. We sat on a log, opened the jar, and read. Tears were definitely on the brink. The letters were short but meaningful. Some promises, all of them had been kept. Some wishes, most of them had been accomplished. This is when the idea of graduation really hit me. It was over. I will definitely remember the goosebumps I felt on that beach for a long time.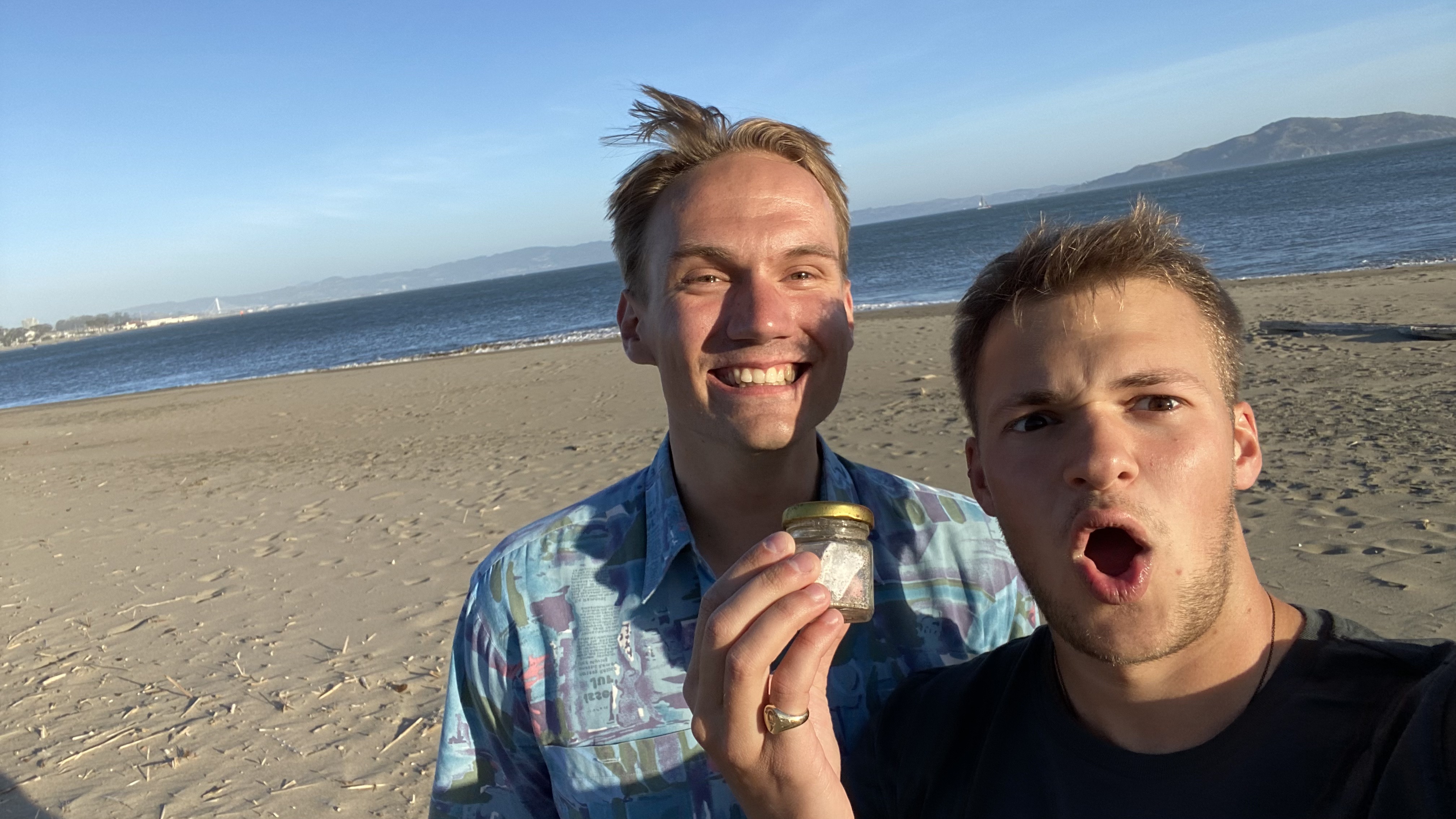 Moments before opening the glass jar. We were so pumped.
That night we shared a big Ethiopian meal with friends – the last of the tradition Amenti had shared with us in each city we had travelled to as a group.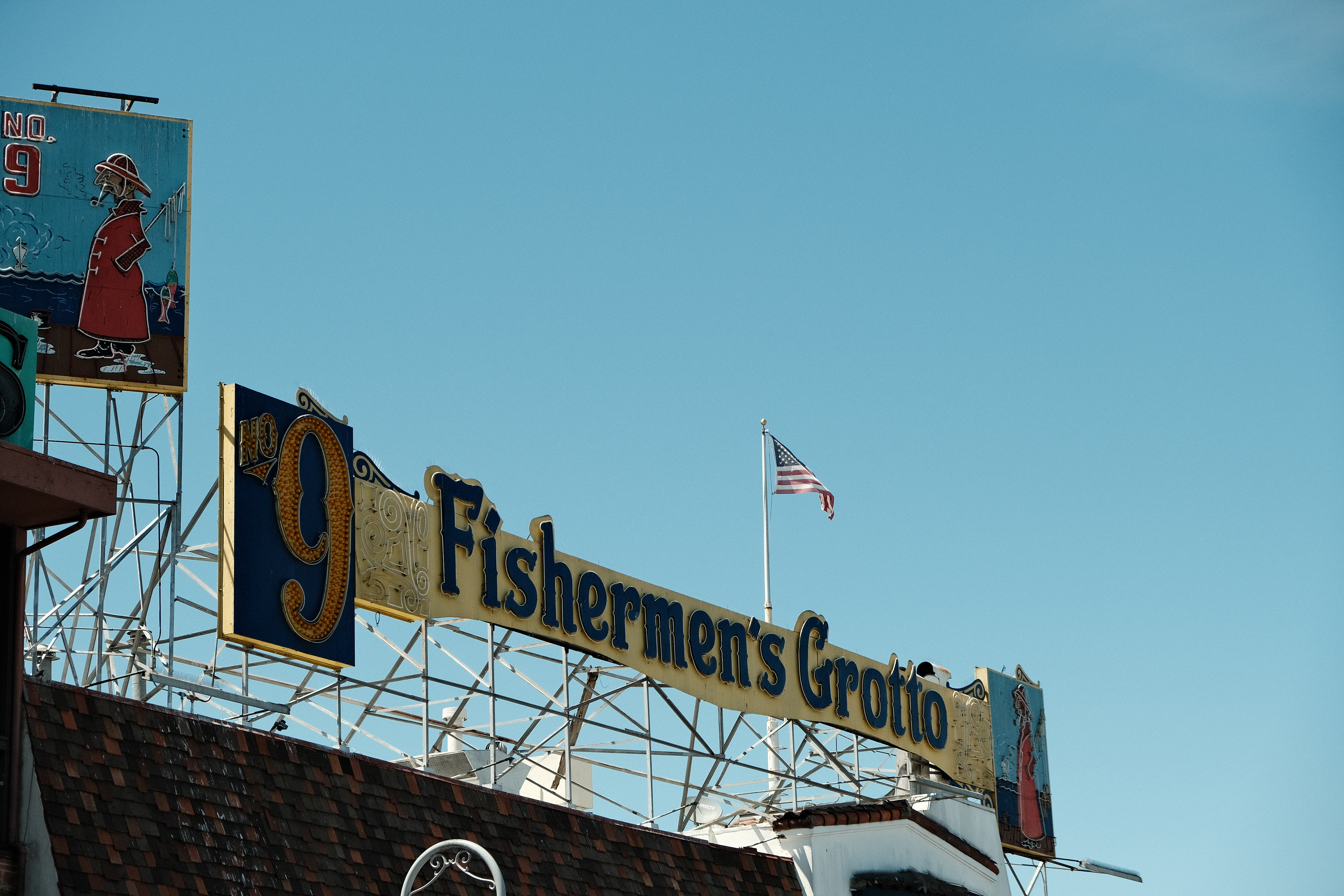 San Francisco definitely has it's treasures.
And finally, the last few days came upon us. We had a wine tasting with Ben Nelson (the founder of Minerva) which was actually really fun. We threw a massive party on a friend's rooftop for any Minervan to come to. My family arrived and I showed them my apartment before walking around Mission and getting some great food. My brother and all my friends gathered at our place and then we hit a dive bar and popped off on the dance floor. I hosted friends and their families for a big BBQ on our rooftop the night before graduation.
Finally, the morning of graduation we got dressed in suits and went to the City Hall to take photos with our friend group. Here are some shots: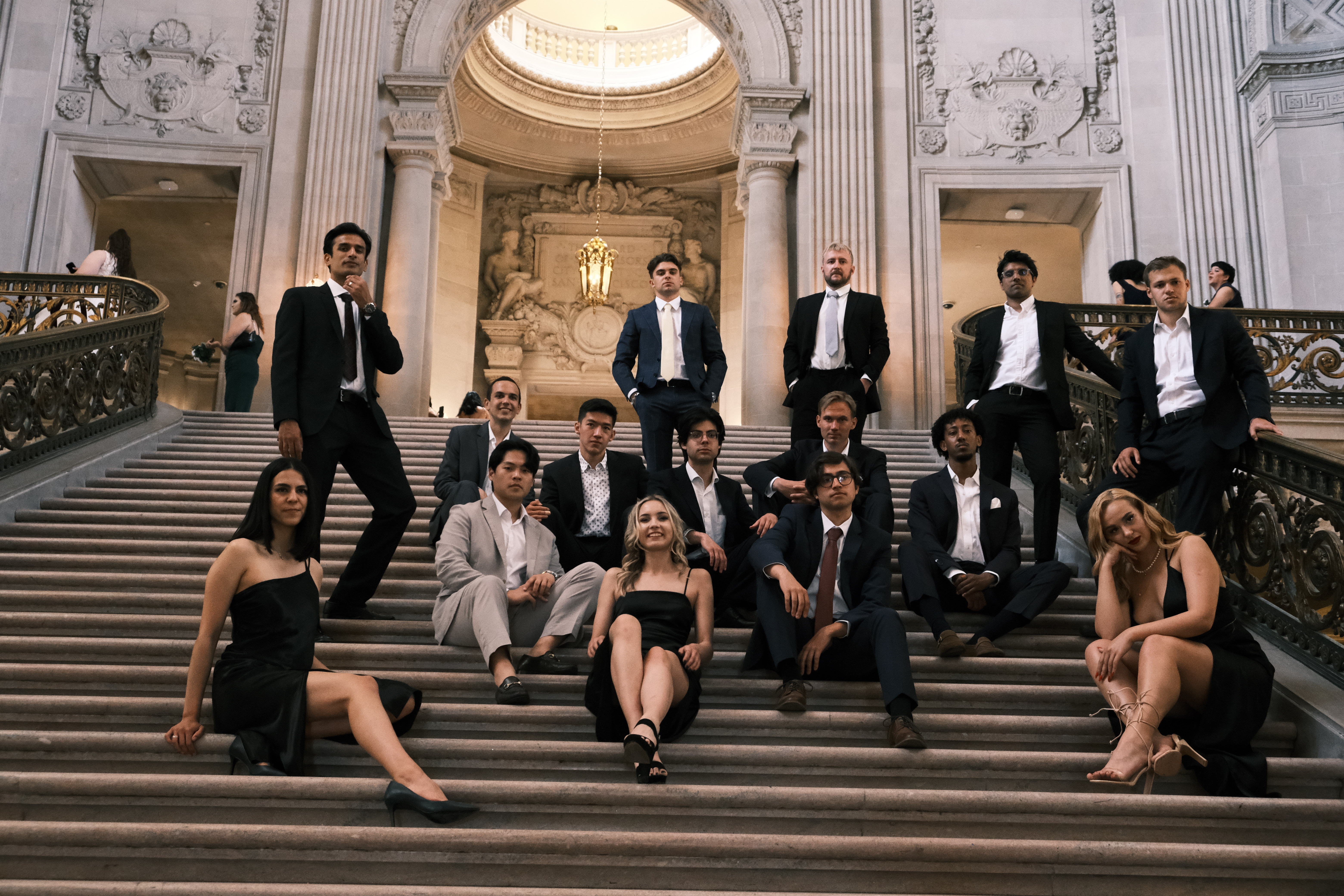 Some serious friends haha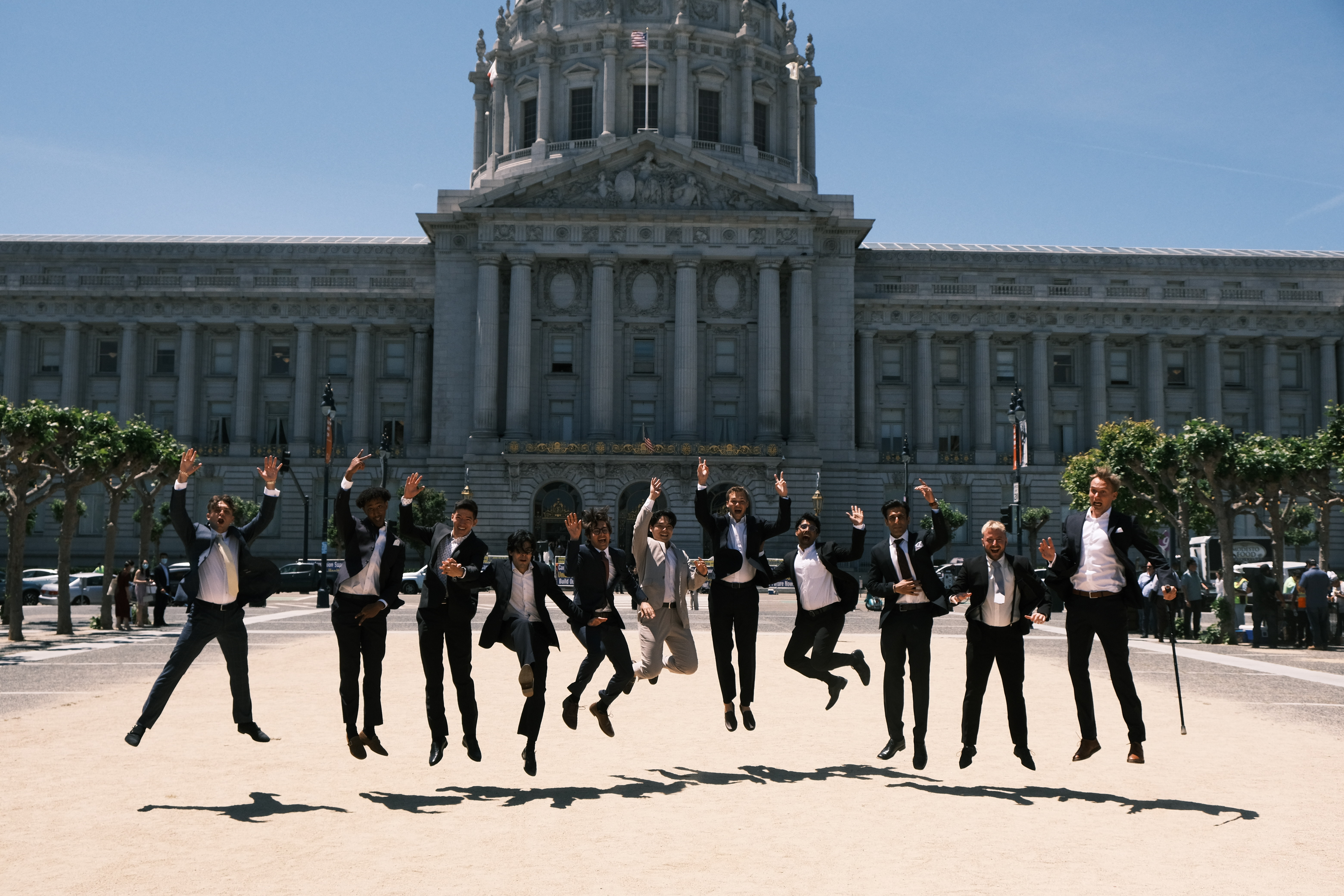 Kuba, Amenti, Oliver, Julio, Pedro, Junyoung, Alexander, Samad, Manny, Chris, and Petter
We walked from there to a venue on Market Street. Friends and families filtered in, mine included. I caught up with teachers I had never met in person. I met families who had travelled thousands of kilometres to be there on that day with their child who was now an adult. People laughed, cried, and were overcome with every other emotion. It was a really beautiful afternoon.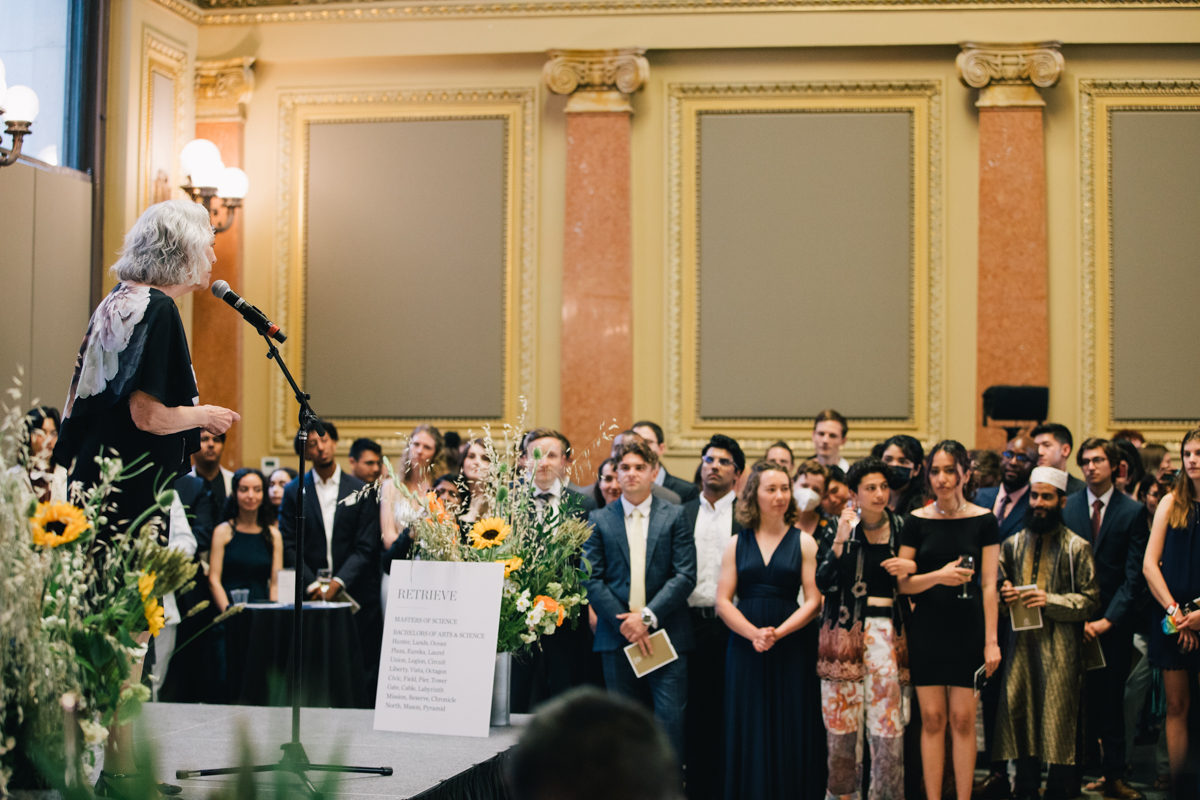 Members of the Minerva administration spoke to us and sent us out into the world.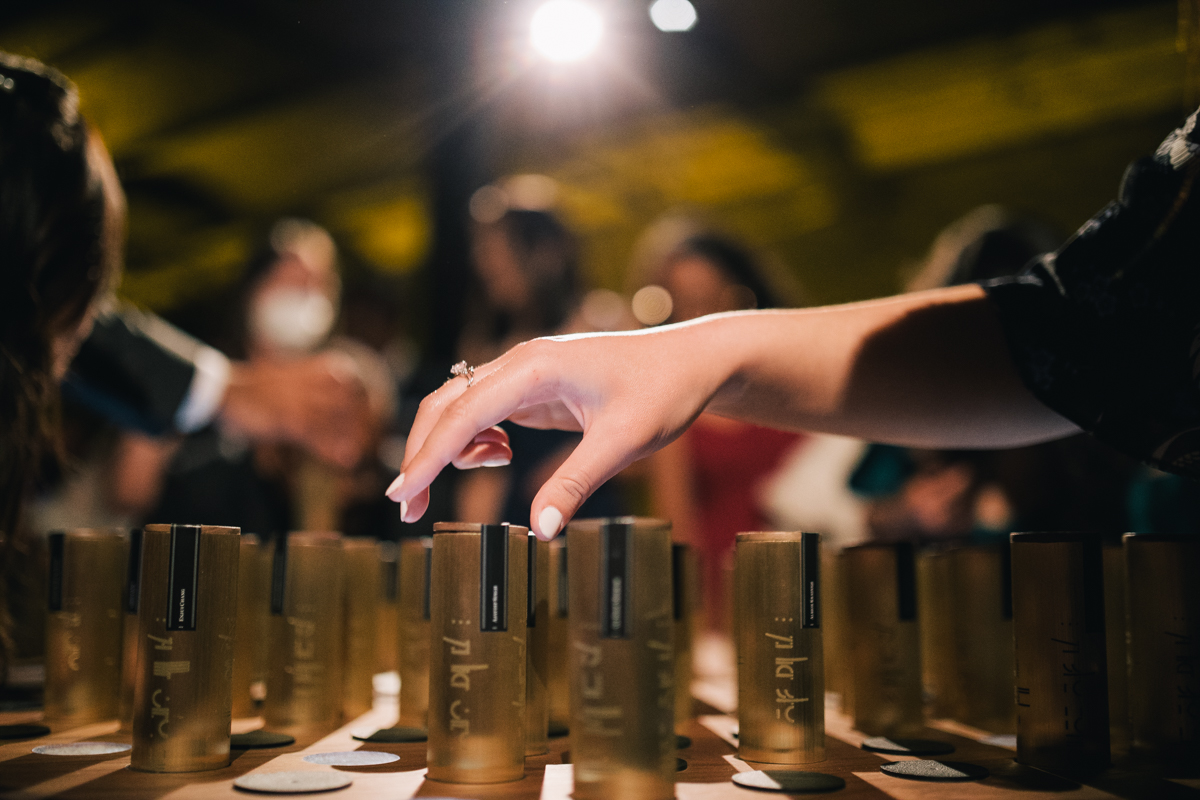 We went down into the basement vault of this old bank and revealed our degrees that were individually labelled and embedded into the table as scrolls sealed in metal tubes.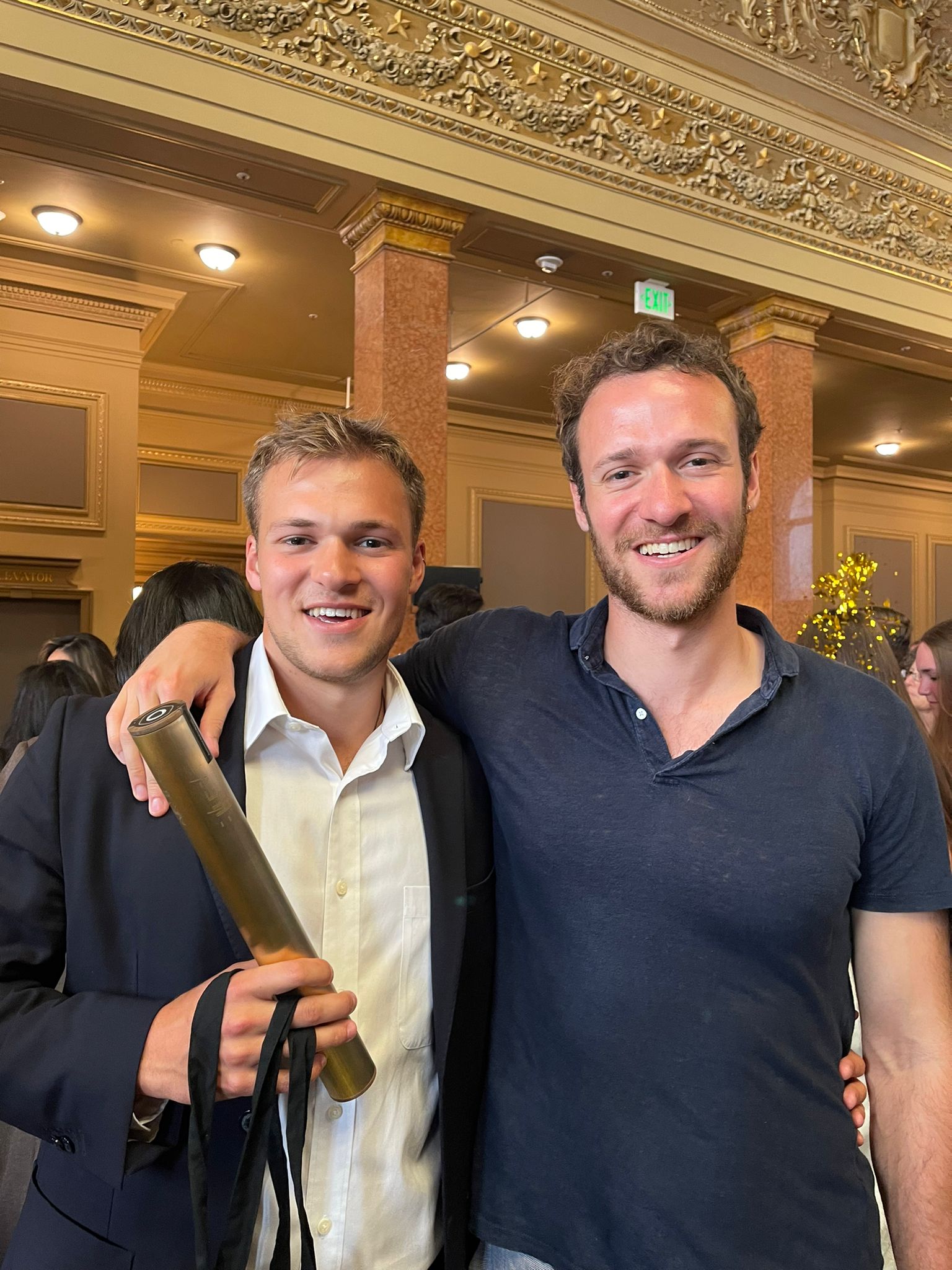 Me after getting my scroll with Trenton. I'm so glad I was able to share this experience with my family.
My parents and siblings had a flight to catch, so just after everything started to slow down they left to go get their bags and get to the airport. I turned around and the hall was near empty. Other families and students had left too. This was it. I likely wouldn't see a lot of these faces for a very long time.
That night my class celebrated by renting out a big karaoke bar. Things got messy towards the end. I had to say goodbye to so many people. It hurt a lot.
And the last day, I spent with Amenti, Gadi, and Manny. They were the only ones left in town. We relaxed, ate brunch, and watched Lord of the Rings Return of the King, my favourite movie and the final one Amenti needed to watch before finishing the trilogy.
That night, I took my packed bags and ordered an Uber. It was a hard goodbye and came like the blink of an eye. I was headed to New York to start the beginning of my new life and so many emptions slurried in my brain that I couldn't fully take everything in, and almost still haven't as I write this. Here is the last photo I took of my friends as I hopped into the Uber to the aiport.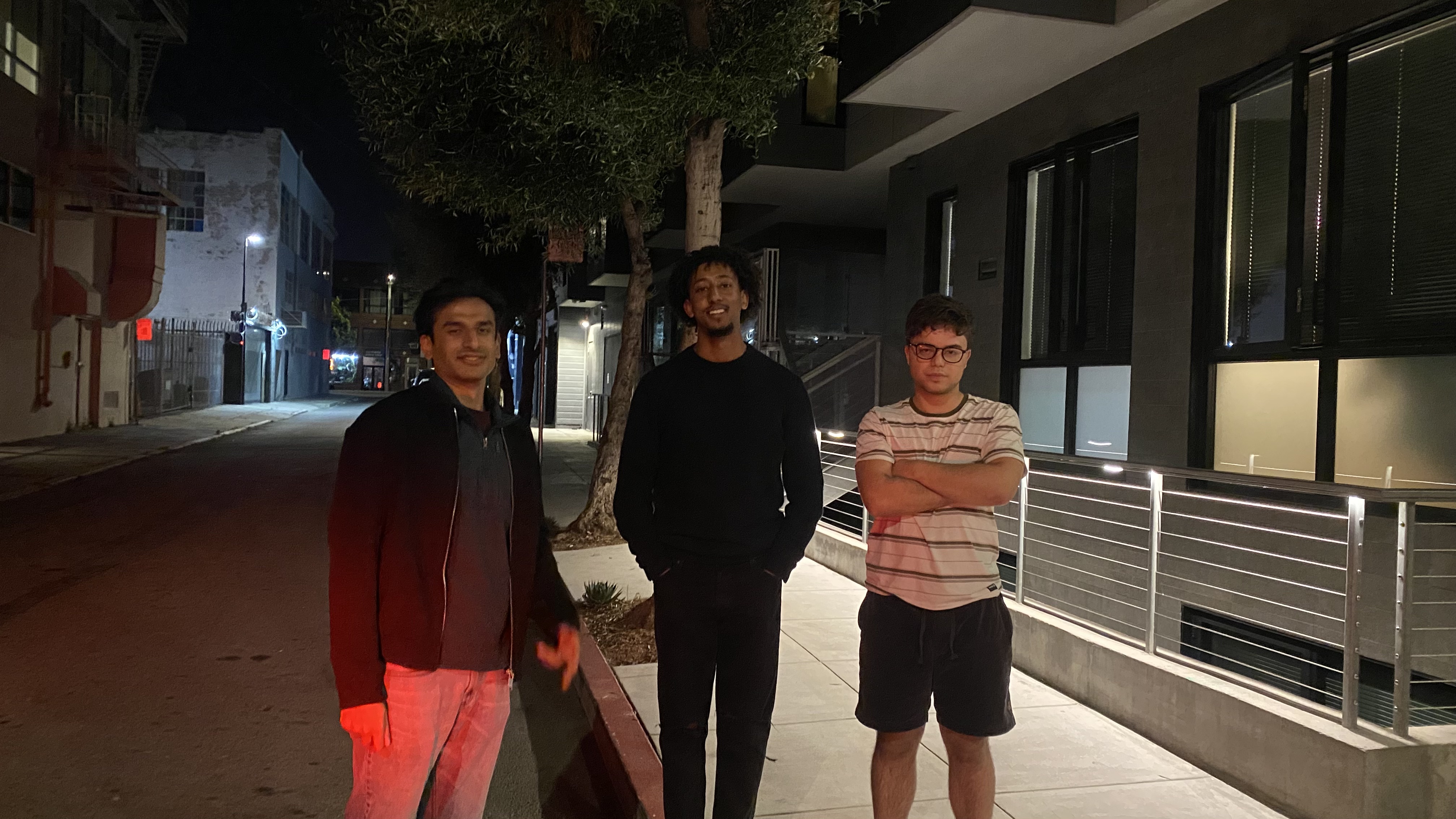 Until next time homies.
I couldn't and still can't believe it's over. As I write this, it's still the summer, so my body and mind still feel like I'm about ready to start another semester. But it's never going to come.
I know the real world is going to be incredible and I know my friends I've met on this unforgettable journey are going to do jaw-dropping things. It's just sad to see everyone grow old, people losing touch, and geographies separating us just as they separated all of the relationships we had made with people along the way during our travels.
Onwards
This summer I moved to New York to start my software engineering internship with PleasrDAO. I am living with 16 other students and recent grads, all working for different start-ups throughout the city. We go to events with founders, senior engineers, and venture capitalists twice a week. We also explore the city, do fun, goofy things, and the rest of my time is spent seeing old and new friends in the city. The energy here is amazing.
After the summer, I plan to travel for 2 months around the world, primarily in South East Asia. From there, I'll move into my new place in New York City full-time and start my job at Palantir.
I'll write a blog post on my Minerva reflections. It's been a lot, as you can probably tell. But for now, I'm just letting these last four years soak in.
---
Thank you to friends, family, colleagues, and the sheer level of fortune I've had in my life thus far. I hope I can leverage my opportunity to make the world a better place.
I hope to continue writing about my life as it progresses. I know there will be less distinct chapters, but I will do my best to reflect deeply, record thoroughly, and share my thoughts with you. Thank you for reading.